Spain's renowned streamer, Ibai Llanos, has once again showcased his growing influence on the popular platform, Twitch, especially amidst the declining trend of Spanish streamers. His recent broadcast of the 2023 Ballon d'Or gala became a testament to his unwavering popularity.
Messi's Eighth Win and Other Awardees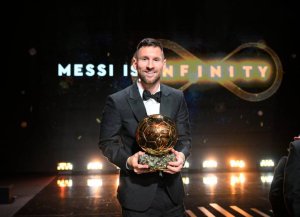 The eventful gala, long and filled with many unforgettable moments, crowned Lionel Messi with his eighth Ballon d'Or trophy. Aitana Bonmatí was awarded the women's prize, marking a momentous occasion for her and her followers. The Kopa Trophy, which recognizes the world's best player under 21, was clinched by Jude Bellingham. In another section of the gala, Vinicius Jr. of Real Madrid received the Sócrates Award, while Erling Haaland took home the Müller Trophy.
Ibai's Monumental Streaming Success
Beyond the glitz and glamour of the award winners, Ibai emerged as another significant victor. According to TVTOP España, during the gala, Ibai's stream peaked at an impressive 718,000 viewers, with an average of 509,000 viewers tuning in throughout. These figures do not account for the pre-show viewership.
The sheer magnitude of these numbers becomes even more pronounced when juxtaposed with Ibai's past performances. In 2022, his stream averaged 414,000 viewers, and in 2021, the number was 411,000. Peak viewership also saw an increase, from 614,000 in 2022 and 668,000 in 2021, another gala dominated by Messi's win.
A Counter-Narrative to the Declining Spanish Streamers Trend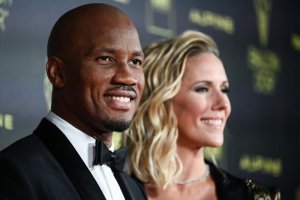 What stands out is Ibai's consistent growth in a domain where many top Spanish streamers, barring a few like IlloJuan, have experienced a decline over the past two years. Conversely, Latino streamers have seen their audiences grow manifold during the same period.
It might be too early to state unequivocally, but the diversification of Twitch's audience seems evident. Yet, when a significant event unfolds, these top streamers continue to attract vast audiences, drawing viewers to their channels for these big moments.
The Habit of Breaking Records
While the landscape of streaming evolves, certain constants remain. Figures like Ibai Llanos, with their unmatched ability to draw audiences, remind us of the ever-present allure of significant events and the power of a strong personal brand in the digital age.