As whispers of November 2024 circle the corridors of the web, fans of the League of Legends inspired series "Arcane" brace for an official reveal. The first season's triumph set a high bar, leaving a yearning chasm that's soon to be filled. Notorious for accuracy, MyTimeToShineH's leak fuels the anticipation—though official seals from Netflix or Riot Games remain amiss.
Geeked Week 2023: A Beacon of Reveals
The impending Geeked Week, spanning November 6-12, 2023, looms as the beacon where Netflix might unfurl the awaited announcement. The event, poised to divulge the platform's trove of series secrets, holds the key to confirming the return of Piltover and Zaun's tapestry.
Ready yourselves, friends. Season 2 of Arcane is now in production.

Where's a Hexgate when you need one? pic.twitter.com/3aUeWuQ5Uu

— Arcane (@arcaneshow) November 21, 2021
The Notorious Silco: Jason Spisak's Hinted Resurgence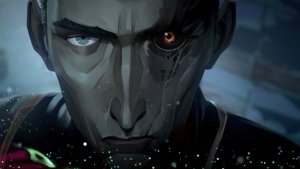 In a turn of events, Jason Spisak—the voice behind Silco—lets slip in a podcast the recording of new lines for the upcoming saga. With Riot Games' blessing, he ushers in a wave of speculation and eagerness, heralding his character's comeback.
Production Prowess: A Three-Year Crafting Cycle
Treading a faster path than its six-year predecessor, the second season signals a three-year craftsmanship. With such a production pace, expectations mount for a sequel steeped in the same depth and detail that captivated audiences worldwide.
Mark your Calendar!
The countdown to the continuation begins. As we edge closer to official confirmations, the fervor for "Arcane's" second chapter swells. Should the forecast hold true, the latter part of 2024 will rekindle the flames of an already fervent fan base, eager to traverse once more the dualities of a city divided, and to face the return of its most divisive figure.