Microsoft is set to wrap up October with a splash, unveiling teasers, gameplay snippets, and exciting additions to the Game Pass. Let's take a closer look at what awaits gamers in the Xbox Partner Preview.
Overview of Xbox Partner Preview
Just ten days after the blockbuster announcement of acquiring Activision Blizzard, Microsoft has confirmed the debut of Xbox Partner Preview. This digital-only event focuses primarily on major third-party releases and indie gems. While new game announcements shouldn't be expected, the titles Microsoft is showcasing, like Alan Wake 2, Like a Dragon: Infinite Wealth, and Ark: Survival Ascended, are enough to stir excitement.
Event Details and Where to Watch
The event is scheduled for 25th October at 19:00 (Spanish time) or 11:00 (Mexico City time). Designed to be a brief yet packed session, the 20-minute presentation will feature game trailers and live gameplay. Some of these games will be previewed for the first time, while others, such as Remedy's Survival Horror, will mark their imminent release, perfectly timed for the Halloween season. You can catch all the action on Xbox's official YouTube channel or directly via Twitch.
We're excited to announce our next broadcast event: Xbox Partner Preview! See what's coming soon from our third-party partners on Wednesday, October 25 at 10am PT (1pm ET / 6pm BST). https://t.co/kZ9SdQU6hM

— Xbox Wire (@XboxWire) October 23, 2023
Game Pass Surprises and Indies
It's a given that all showcased games will be available on Xbox consoles and PCs. Microsoft's wild card? Several games will be rolled out to the Game Pass. Recent additions include Cities: Skylines 2 and soon-to-launch Jusant. The burning question is, will we get a sneak peek of the Hollow Knight sequel? It's expected to feature on the Xbox service upon release. So, it's not entirely out of the question.
What's Off the Table?
Microsoft has been clear: no unannounced games will be featured. The spotlight remains on third-party titles, sidelining Xbox Game Studios, Bethesda, and even the newly-acquired Activision Blizzard. Insights into post-acquisition plans with Activision Blizzard or details about their games joining Game Pass (not expected until at least 2024) won't be part of the event. This includes the new Call of Duty set to release next month.
More to Look Forward To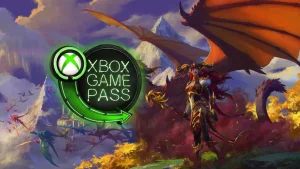 Beyond the afore-mentioned titles by Ryu Ga Gotoku Studio, Remedy Entertainment, and Studio Wildcard, attendees will be treated to previews of Dungeons of Hinterberg. A slew of indie games will also make their mark. And rest assured, we'll be right here, aggregating all the big reveals for you.
Closing Thoughts and Future Expectations
Microsoft's aim to conclude 2023 on a high is evident. With ten game launches since the year began and more in the pipeline like the new Killer Instinct version, Microsoft's gaming future looks radiant. However, third-party collaborations remain pivotal in Microsoft's journey to gaming leadership. Exciting times lie ahead for Xbox and PC gamers, and more so for the loyal Game Pass subscribers, who've been relishing the platform's relentless pace. And that's just the way we like it.
New Event: New Gaming Experiences!
For those eagerly awaiting the event, it promises a blend of thrilling reveals and gameplay insights. While the event is limited to third-party unveilings, the Xbox Partner Preview is bound to cement Microsoft's commitment to delivering quality gaming experiences. Stay tuned!