As the clock ticks down to BlizzCon 2023, World of Warcraft fans are eagerly anticipating the BlizzCon Guild Clash. The event promises not only heated competition between some of the game's top guilds but also a special preview of the much-anticipated raid, Amirdrassil, the Dream's Hope. Let's dive into the details.
BlizzCon Guild Clash: The Livestream Details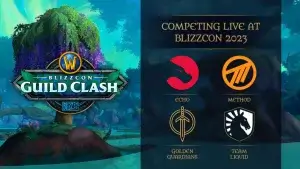 Set your reminders for November 4, 10 a.m. PDT. That's when the epic Guild Clash will kick off. For those lucky enough to be in Anaheim, the action will unfold at the Anaheim Convention Center. But don't fret if you can't make it in person. The entire event will be streamed live on platforms like YouTube and Twitch, ensuring fans worldwide won't miss a second.
The Competitive Landscape: Guilds and Game Modes
Expect thrilling competitions as Liquid, Echo, Method, and the Golden Guardians battle it out. These elite guilds will go head-to-head in a range of challenges: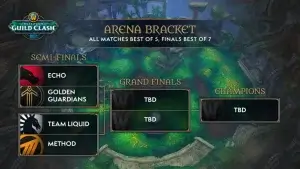 Arena Showdowns
Echo: Boasting talents like Whaazz, Raiku, Kubzy, and Jaime.
Golden Guardians: Featuring the skills of Pikaboo, Absterge, Wizk, and Jellybeans.
Liquid: Showcasing the prowess of Cdew, Mes, Trill, and Samiyam.
Method: Led by the formidable Asgarath, Brunhity, Maro, and Merce.
Arena battles will be intense, with best-of-five matches culminating in a nail-biting best-of-seven final.
Mythic Dungeon Challenges
The much-anticipated Dragonflight Season 3 dungeons will be on display. One highlight? The Dawn of the Infinite dungeon.
Echo's lineup includes Meeres, Rycn, Andybrew, Tobo, and Fraggo.
Golden Guardians are fielding Nerftank, Ellesmere, Asuna, Onesie, and Phu.
Liquid's squad comprises Shakib, Imfiredup, Driney, Sang, and Xesevi.
Method's team consists of Sco, Cruella, Danwar, Sjele, and Roiben.
The Raid Showcase: Amirdrassil, the Dream's Hope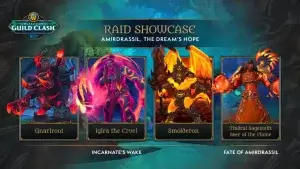 Prepare to be amazed as a mixed 10-player team from these guilds faces several raid bosses from Amirdrassil, the Dream's Hope. This showcase is a golden opportunity to witness these bosses before their official live server release on the week of November 14.
Unforgettable Experience for WoW Aficionados!
The BlizzCon Guild Clash 2023 event promises to be an unforgettable experience for World of Warcraft esports aficionados. From intense arena battles to mysterious dungeon crawls, and a sneak peek at the new raid, there's something for every fan. Don't forget to tune in and cheer for your favorite guilds!