PSG Talon vs LOUD: Is it worth betting on the PCS giant?
As the Play-in of Worlds 2023 progresses, day three brings us an epic clash between two titans from the minor regions: PSG Talon and LOUD. However, betting houses seem to have a clear favorite, and this might be a hint for those willing to try their luck.
The numbers don't lie: PSG Talon holds the advantage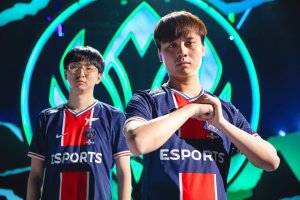 When we talk about betting, it's impossible to ignore the odds hovering around 1.4 in favor of PSG Talon. This figure reflects the market's confidence in the team's skill and track record, which has displayed a dominant presence in previous competitions like the Mid-Season Invitational.
PSG Talon Roster:
Azhi
JunJia
Uniboy
Wako
Woody
Betting houses are clear, and fans looking for a safe bet might consider wagering on PSG Talon given their history of success and the current odds.
LOUD: The underdog aiming to surprise
On the other hand, LOUD appears to be at a disadvantage with odds close to 2.5. Although this might suggest the odds aren't in their favor, remember that in esports, anything is possible.
LOUD Roster:
While their performance at the 2022 Worlds wasn't as expected, every match is an opportunity to turn the tide and astonish everyone.
Do your Bet!
Considering the numbers and previous track records, all signs indicate that PSG Talon has the upper hand in this matchup. Their solidity and experience in past tournaments grant them a well-deserved favoritism in betting houses.
If you're contemplating placing a bet on this match, figures suggest that PSG Talon might be the right choice. You can do it in 22bet official site! It's always essential to remember to bet responsibly and base your decisions on research and logic. May luck be on your side!