The excitement continues to ramp up in League of Legends Worlds 2023 with the Play-In stage, where each clash can determine a team's fate in the tournament. This time, the spotlight is on the showdown between DetonatioN FocusMe and BDS, a match that will determine who advances and who bids farewell.
BDS: The Safe Bet
Undoubtedly, BDS has captured attention in this phase, positioning itself as the favorite in betting odds with favorable odds of 1.1. Their performance in the LEC Winter 2023 granted them a prominent spot, even though their journey in the group phase ended sooner than expected. However, the recent defeat to Team Whales, which exposed some weaknesses in their strategy, cannot be overlooked.
DetonatioN FocusMe: Under the Spotlight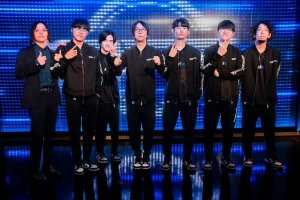 On the other hand, DetonatioN FocusMe approaches this matchup with less favorable odds, pegged at 7.8. Despite this, they've shown to be a team capable of surprises. The departure of Evi and the inclusion of tol2 brought a fresh dynamic to the team, and, although their performance has been inconsistent, they've shown to be a threat under the right circumstances.
Game Strategies and Surprise Drafts
The most intriguing aspect of this clash lies in both teams' draft choices. BDS, which has tried innovative strategies, and DFM with their ADC Tahm Kench pick suggest that both teams might have some tricks up their sleeves.
Take the Risk!
Looking at the data, betting odds, and both teams' trajectories, the suggestion is clear: if you're looking to place a bet, BDS appears to be the safer choice for this showdown. You can do it in 22Bet official site! Of course, the League of Legends esports world can always bring surprises, but with recent statistics and performance in their favor, BDS seems to be the team to beat.