As the thrill of Worlds 2023 heats up, unexpected outcomes from the battles leave fans on the edge of their seats. Dive into the victors and thrilling highlights of Day 2's action.
Swiss Format Rollercoaster
The League of Legends Swiss format stage is underway, and as with any major sporting event, day 2 had its fair share of surprises. As teams jostle for their spot in the quarterfinals, here's a recap of the most compelling matches.
G2 Esports vs. Weibo Gaming: Clash of Titans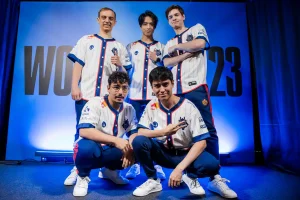 In what was touted as one of the most anticipated matches of the day, G2 Esports showcased their dominance against Weibo Gaming. Despite a momentary lapse in gifting a Baron Nahor, G2's early game prowess sealed a commendable victory, leaving them undefeated at 2-0 in the Swiss format.
JD Gaming vs. Bilibili Gaming: Battle for China's Crown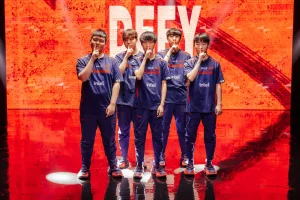 JD Gaming further stamped their authority with a stellar performance against compatriots Bilibili Gaming. The undeniable skill of Kanavi propelled JDG to the top, marking them as one to watch out for. As for Bilibili, the path ahead in Worlds 2023 seems challenging.
LNG Esports Emerges Victorious Against Cloud9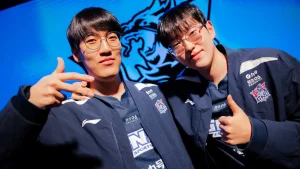 LNG Esports' aggressive draft strategy, including picks like Tristana for Gala and Azir for Scout, led to their ultimate triumph in the crucial minutes against Cloud9.
GenG vs. T1: Legacy Showdown
A clash of two giants saw GenG come out on top against the legendary T1. Despite being pushed to their limits, GenG's resilience proved why they remain one of the strongest contenders, aiming for a flawless 3-0 record in the Swiss format.
NRG Esports' Upset Over Team Liquid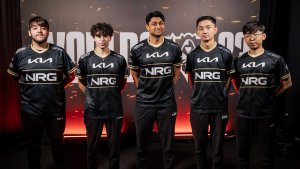 In an unforeseen turn of events, NRG Esports toppled the mighty Team Liquid. With TL's previous robust performance against T1, this defeat has left many fans in disbelief.
Dplus KIA's Unexpected Downturn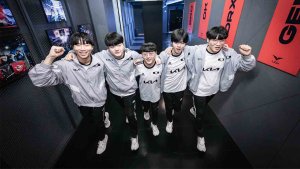 Perhaps one of the biggest surprises came from Dplus KIA. With a standing of 0-2, their recent match against KT Rolster saw superstars like Showmaker and Deft faltering, landing them at the bottom of the Swiss format pile.
Other Noteworthy Victories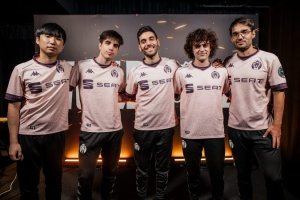 MAD Lion and FNATIC also secured their wins for the day, relegating Team BDS and Gam Esports among the underperformers of Worlds 2023.
A Glimpse into the Future of Worlds 2023
With such electrifying matches, Worlds 2023 continues to promise more top-tier League of Legends action. Teams with unblemished records are determined to maintain their momentum. Remember, as the stakes rise, teams vying for playoff spots or facing elimination will be battling in best-of-3 (Bo3) matches.
Recommendations Finales
The League of Legends Worlds 2023 journey is filled with unpredictable turns, showcasing both the powerhouses and the underdogs of the esports realm. As the Swiss format progresses, it's evident that anything can happen. Don't miss out on the upcoming clashes this weekend, and be ready for more surprises along the way in the League of Legends esports.