The League of Legends esports community witnessed thrilling matches on the first day of Worlds 2023. Those who missed the live action can catch up with the replays available on the official LoL Esports website.
What's Coming Up: Swiss Format Round 2 Matchups
Below are the scheduled matchups for the Round 2 of the Swiss system:
G2 vs. Weibo at 02:00hs Argentina time
JD Gaming vs. Bilibili at 03:00hs
Cloud9 vs. LNG at 04:00hs
Gen.G vs. T1 at 05:00hs
NRG vs. Liquid at 06:00hs
KT Rolster vs. DPlus at 07:00hs
MAD Lions vs. Team BDS at 08:00hs
Fnatic vs. GAM Esports at 09:00hs
Match Spotlight: Gen.G vs. T1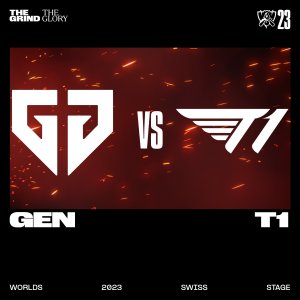 Arguably the highlight of the day is the bout between Gen.G and T1. These South Korean juggernauts are set to lock horns once again, reminding fans of their epic clash in the LCK finals where Gen.G emerged as champions.
Why watch this match? It promises top-tier gameplay with Gen.G entering as the favorites, having previously dominated against GAM. T1, however, had a strenuous win against Team Liquid, requiring all the prowess of Gumayusi. The betting odds lean towards a Gen.G victory. If you're looking to place a bet, Gen.G might be your safest bet.
Cloud9's Challenge: LNG vs C9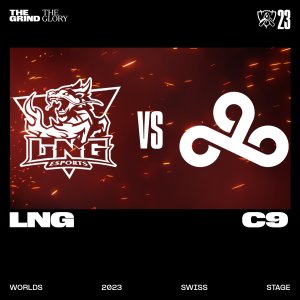 The predictions for the LNG vs C9 match largely favor the Chinese powerhouse, LNG. Both teams clinched victories on the first day, but the prowess of the Chinese circuit is indisputably higher. With superior individual and team plays, LNG stands as the probable winner, making it a solid bet.
Fnatic's Expected Triumph: FNT vs GAM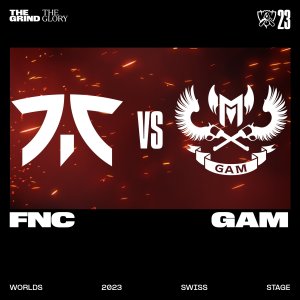 The FNT vs GAM match seems to have a clear favorite. Most of the time, betting against GAM might appear as the logical choice. Yet, the Vietnamese team's performance this season has been nothing short of surprising. Regardless, they now face the titans from each region. As a representative of the LEC, Fnatic is heavily favored to clinch this matchup. For those looking to bet, Fnatic might be the most secure option.
Do your Bet!
All these electrifying matchups can be viewed live on Riot Games' official Twitch and YouTube channels. You can bet for your favourite team in the 22Bet oficial site! Don't miss out on the action and stay updated with our insights for the best betting choices.