In an electrifying turn of events, League of Legends Worlds 2023 may see a finale dominated by teams from China's LPL. As the LCK champions Gen.G faced a staggering defeat at home, the stage is set for an all-Chinese clash that will resonate through esports history.
The Upset That Shook Busan: Bilibili Gaming's Triumph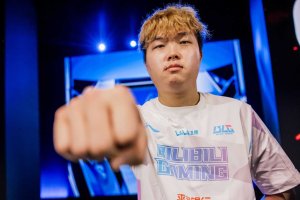 Bilibili Gaming, long known as the thorn in the side of international favorites, delivered a stunning blow to Gen.G. The quarterfinals of the Worlds 2023 witnessed what many are calling the tournament's most gripping series to date.
Despite Gen.G's valiant resurgence, which rekindled the hopes of Korean fans, their journey was halted. Bilibili Gaming, with nerves of steel, clinched the third map, etching the LPL's prowess into the annals of Worlds history.
LPL's Guaranteed Spot and the Dream of a Historic Finale
A LPL finalist at Worlds 2023 is now a certainty, with Weibo Gaming and Bilibili Gaming vying for glory. Should JD Gaming and LNG triumph in their respective matches, the LPL could secure an unprecedented all-Chinese semifinal lineup.
A Possible All-Chinese Semifinal?
Weibo Gaming (#4 LPL) vs. Bilibili Gaming (#2 LPL)
JD Gaming's showdown with KT Rolster
LNG's critical match against T1
Bilibili Gaming: The Dark Horse Rising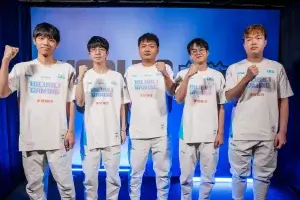 As Bilibili Gaming marches forward, they carry the weight of their nation's expectations. Will they continue their unexpected ascent to the apex of the Worlds stage?
Chinese Predominance
As Worlds 2023 continues to deliver shockwaves across the global esports community, all eyes are on the LPL's titans. Could this be the year of the LPL's undivided reign, or will an underdog rise to challenge the Chinese colossi? League of Legends esports.