Gamers and enthusiasts of World of Warcraft (WoW) have every reason to grip the edge of their seats with the recent whirlwind of announcements at BlizzCon 2023. New expansions for the revered MMORPG were unveiled, but the buzzing question on everyone's mind is whether WoW will make the grand transition to console gaming.
Blizzard Considers the Console Horizon for its Renowned MMORPG
Holly Longdale, the executive producer of World of Warcraft, addressed this speculation in an interview with GamesRadar. Longdale acknowledged that the idea of bringing WoW to consoles is not novel and confirmed that "it's something we talk about all the time." However, she noted the complexity of such a move, particularly concerning accessibility challenges.
The Saga of the Soul-World: A Focused Path Ahead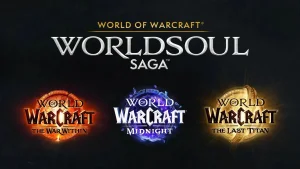 Despite the console chatter, Blizzard's current roadmap is dedicated to the Saga of the Soul-World, the encompassing chapter for the next three expansions set for release over the coming years. "We have these three expansions, and we're really excited about them. But yes, of course. It would be insincere to claim otherwise… of course, we're discussing it. We are now part of Microsoft."
Blizzard's integration into Microsoft is a game-changer and hints that WoW's console debut isn't as far-fetched as once thought. After nearly two decades on PC, WoW might follow in the footsteps of other MMORPGs like The Elder Scrolls Online and Final Fantasy XIV, both of which have found homes on consoles.
The Console MMORPG Landscape: A Proven Ground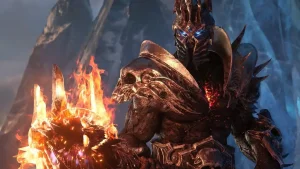 The migration of MMORPGs to consoles has precedent, and WoW's potential transition could signal a new era for the genre on these platforms. This pivot would be a historic moment for Blizzard and the gaming community, offering fresh dynamics and expanding the game's reach to a new cohort of console gamers.
What This Could Mean for "World of Warcraft"
Bringing WoW to consoles isn't just about reaching new audiences; it's also about adapting the game's intricate mechanics to a new form of play. Console adaptations could lead to innovative gameplay experiences tailored to the strengths of the console environment.
Microsoft Revolution
As Blizzard navigates its new relationship with Microsoft, the possibility of WoW entering the console realm is more realistic than ever. This expansion into new platforms could revitalize the game for existing players while capturing the hearts of millions more.