The 20th Anniversary of World of Warcraft (WoW) is approaching, and with it comes a treasure trove of content that promises to redefine the MMORPG genre. Revealed at BlizzCon 2023, the Soul-World Saga is set to be a trilogy of expansions adding depth and continuity to Azeroth's rich narrative tapestry.
The War Within: A New Chapter Begins
As we look ahead to 2024, WoW celebrates two decades with the release of The War Within, the tenth expansion in its illustrious history. This segment of the Soul-World Saga will kick off a story-rich adventure that delves deep into the lore of Azeroth.
An Adventure Spanning Three Expansions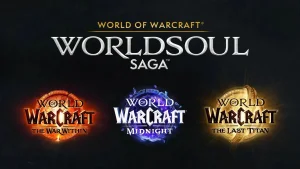 The Soul-World Saga is an ambitious undertaking, a trilogy that unfolds the past, present, and future of Azeroth. Starting with The War Within in 2024, players will embark on a journey that will weave through subsequent expansions, each contributing to a grand, overarching narrative.
A Glimpse into The War Within
Detailed information about The War Within promises an expansion filled with lore, new gameplay mechanics, and adventures that fans old and new will find refreshing and engaging.
WoW Classic's Season of Discovery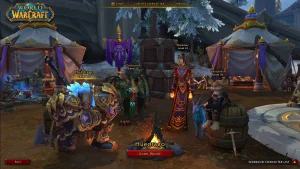 In a thrilling update from Holly Longdale, executive producer of WoW, a new season is announced for WoW Classic—Season of Discovery.
A New Way to Experience Azeroth
The Season of Discovery offers players new secrets across Azeroth, granting abilities to explore unconventional class builds like tanking warlocks and healing mages. Starting with a level cap of 25, the season will unfold with endgame systems and content introduced in phases.
Revamped Dungeons and Rewards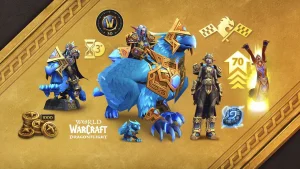 Discover the 10-player Blackfathom Deeps dungeon, reimagined with new bosses, mechanics, and rewards. As players progress, they can anticipate an increase in the level cap and the release of more advanced content.
Mark Your Calendars
The Season of Discovery in WoW Classic launches the week of November 30th. For comprehensive updates, follow the official World of Warcraft news page.
As WoW marches toward its 20th anniversary, the anticipation for The War Within and the Soul-World Saga is palpable. These expansions, alongside the innovative Season of Discovery for WoW Classic, signal a bold future for one of the most beloved MMORPGs in gaming history.