Many macOS users wonder if the new version of Valve's game will be compatible with this operating system. Currently, it is not compatible, but it is still possible that the game will be compatible with Mac computers.
It can be said that Counter-Strike 2 is the most anticipated shooter of this 2023. The gaming community eagerly awaits the game's official release, remembering that CS2 will arrive with spectacularly improved gameplay. But that's not all. CS2 also comes with improved graphics and new smokes. However, a doubt persists in a large part of the gaming community: Will Mac users be able to play Counter-Strike 2?
Will Counter-Strike 2 be compatible with macOS?
Currently, the CS2 beta cannot be played on Mac computers. However, many people expect that, by the end of the year, the game developers will finally release a version compatible with macOS.
Recall that CS2 is not yet in the beta phase. However, Valve promised all players that the full game would be released before the end of summer 2023. On the other hand, the developers have also published the minimum system requirements to play CS2. However, they did not comment on whether the game will eventually support Mac.
Consequently, at least for now, for you to play CS2 on your Mac, you must use Bootcamp. Before starting Counter-Strike 2 Limited on your Mac, you must have access to the beta test. On the other hand, you have to confirm that your Mac has an Intel processor and at least 64GB free. Bootcamp will then allow you to install Windows on your Mac. However, we do not advise you to do this to test the game.
After reading all this, Mac users should not be too worried, as Counter-Strike 2 will likely be released for Mac. Remember that CS:GO was one of the first first-person shooter that allowed cross-play between Mac and Windows users. Also, considering that CS2 will arrive as a free update to CS:GO, we can anticipate that the game will be compatible with Mac.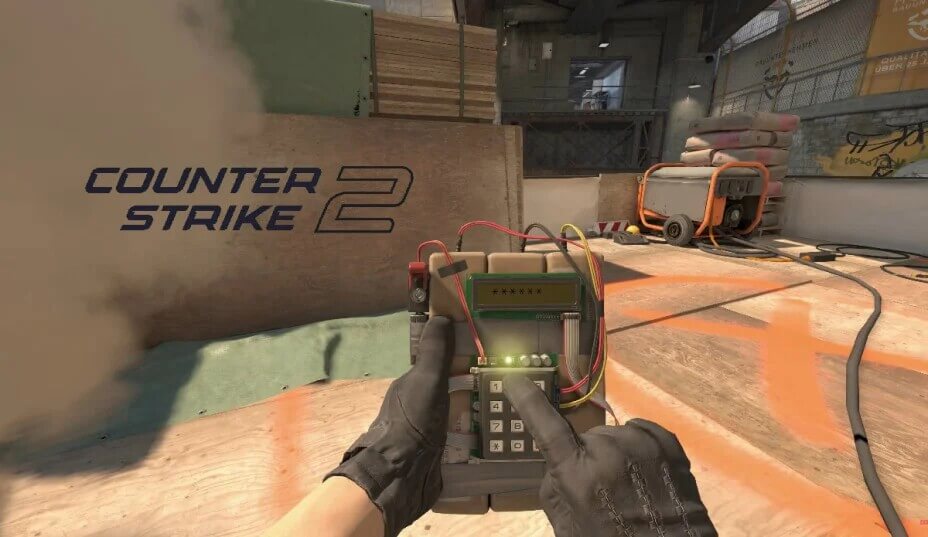 Will MacOS be able to run CS2?
There has been no official confirmation that MacOS can run CS2. However, it would be a complete surprise if Counter-Strike 2 were not accessible on Mac. In addition, we should note that most newer Macs can easily handle the graphics requirements of CS2, thanks to their large capacity. However, much will depend on the final specs released by Valve at the time of the game's release.
Counter-Strike 2
Counter-Strike 2 will come to the market as an update of CS:GO, as we mentioned before. However, it is a completely new game. According to what we have seen in the game's beta version, the developers have tried to improve different aspects of the game. For example, very important visual improvements are included. Also, the game is now very responsive with smoke effects. But that's not all. The new sub-tick system will help players get the most out of the game's improved graphics.