The League of Legends World Championships, commonly referred to as Worlds, always come with surprises. While the Play-In stage is usually dominated by teams from major regions, there's always room for impactful moments led by teams from minor regions, known as Wildcards. Even though they typically have a short run in the tournament, they've left performances that endure in fans' memories.
Asian Dominance vs. Wildcards' Feats
In the esports realm, especially within the League of Legends universe, Asian dominance is evident. Countries like China and South Korea consistently lead international tournaments. However, this hasn't stopped teams from emerging regions from leaving their mark on the competition. Over the years, we've witnessed impressive feats by Wildcard teams, who defied all odds and shocked the LoL giants.
1. Albus Nox – Making Their Way Among the Elite (2016)
The 2016 Albus Nox Luna team is undoubtedly one of the most memorable. Despite barely qualifying for the World Championship, they shocked the world by advancing past the group stage, being the only time a Wildcard team has achieved such a feat. They defeated renowned teams, proving that there are no small foes in Worlds.
2. DFM – Japan Steps Up (2021)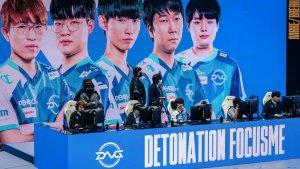 The Japanese team DFM made history in 2021, becoming the first team from their region to move beyond the Play-In. Their victory against the famous North American team Cloud9 was a highlight, securing their spot in the Main Event.
3. Fenerbahçe – Breaking Barriers (2017)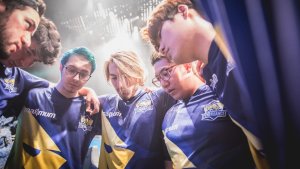 In 2017, Fenerbahçe proved that emerging regions could compete at the highest level, being the first team to overcome the Play-In. It was a performance that wasn't repeated until years later.
4. GAM – Vietnam Makes a Statement (2017)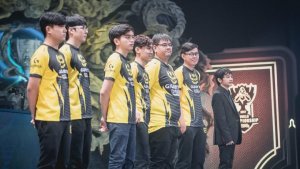 With an aggressive playstyle and innovative tactics, the Vietnamese team GAM left a lasting impression in 2017. Their victories against European and North American teams are remembered for their audacity and in-game creativity.
5. Unicorns of Love – From Russia with Love (2020)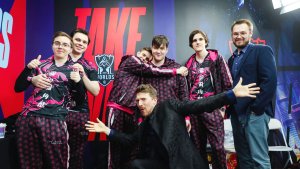 Though representing Russia, Unicorns of Love had an international fan base thanks to their history in the European league. Their qualification to the Main Event was celebrated by many, especially following their victory against a Chinese team, a rarity in the tournament.
Trust the Process
Teams from emerging regions have repeatedly shown they can compete at the highest level on the global League of Legends esports stage. While the dominance of the major leagues remains strong, the feats of the Wildcard teams are a testament to the growth and development of esports worldwide. These surprises demonstrate that, with determination and hard work, any team can challenge the giants and leave their mark on LoL esports Worlds' history.