Arguably the most popular female streamer in the world, Amouranth, has been banned on Twitch. While the reasons are unclear, it's striking timing as she only signed the contract with Kick a few weeks ago. Is Twitch salty because she switched to another platform?
Last month, Amouranth made headlines when she packed up her hot tub stuff and signed a streaming deal with Twitch competitor Kick shortly after xQc as well. The deal was likely worth several million and made Amouranth even richer than before. Amouranth blocked on Twitch Yesterday, just a few weeks after signing the contract, Amouranth was banned on Twitch – the reason is still unknown so far. It's also possible that we'll never know, as Twitch is notoriously tight-lipped when it comes to commenting on why a streamer has been banned.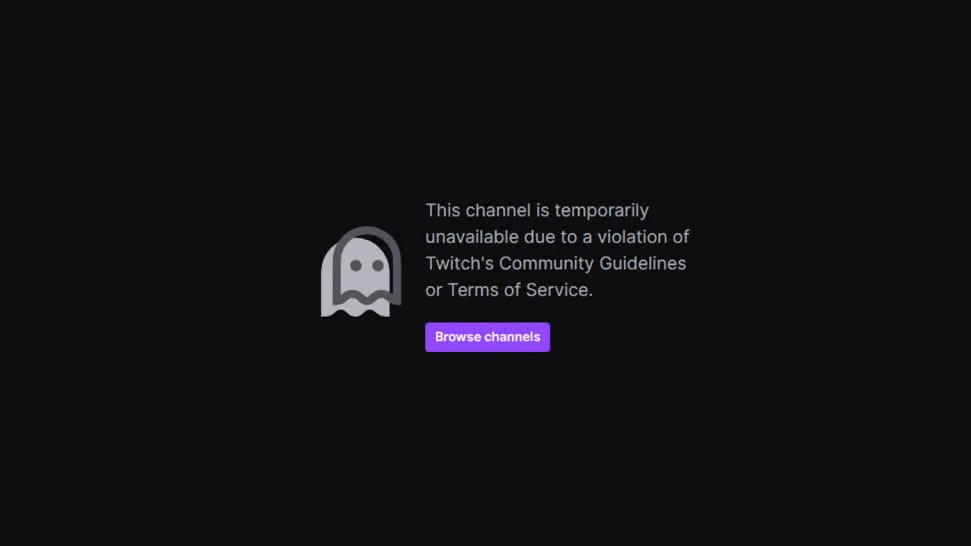 Right now nobody knows why she was banned, at least she didn't say it and it might stay a mystery for a while. The channel shows the usual ban-message right now: "This channel is temporarily unavailable due to a violation of Twitch's Community Guidelines or Terms of Service," it reads. Amouranth has been banned before and probably won't worry too much. She was already banned for a day 3 months ago, but the reason for the mysterious ban was never revealed.
Is Twitch pissed about Amouranth's move to Kick?
Twitch has been introducing all sorts of rules lately, hitting some streamers over the head with them. Among other things, there's a rule that you can only stream on Twitch. From there, Twitch won't exactly be thrilled that Amouranth can now be seen mainly on the outgoing competitor platform Kick, where she rakes in money.
IT'S TIME pic.twitter.com/HyKlZrggRr

— Amouranth (@Amouranth) June 17, 2023
The streamer signed a contract with Kick in June. She can now be seen not only on Twitch and OnlyFans, but also on Kick, where she spends most of her time. She warms up her stream on Twitch though, to engage with her old core-audience and then switches to Kick after roughly an hour, which is quite nifty, as her viewers are enticed to move to the new platform. But she even tested the boundaries of Kick recently when she twerked while she was live, something thats forbidden on Kick according to their terms of service! However, she wasn't banned on Kick – but mysteriously on Twitch. The reason for this is still unclear, but as soon as she knows more, or can foresee how long the ban will last, she'll be sure to let her fans know. Until then, you can find her on Kick.