The autumn's premier League of Legends event, Worlds 2023, heats up as we approach the nail-biting playoffs. The semifinals stage sets the scene for a Chinese derby that promises fireworks: Weibo Gaming versus Bilibili Gaming, with a coveted spot in the grand finale hanging in the balance.
Bilibili Gaming: A Formidable Force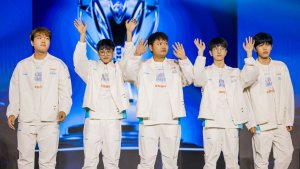 Bilibili Gaming (BLG) enters the fray with a track record that's nothing short of impressive. They have blazed through the ranks, securing a place in the Mid-Season Invitational 2023 and, not stopping there, sprinted to the finals, only to be edged out by JD Gaming.
The BLG Roster: A Symphony of Talent
With such a stellar lineup, BLG's form has been relentless. They were the first to secure a spot in the LPL Summer 2023 playoffs, setting a record as the only team to finish the group stage with just one defeat.
Weibo Gaming: The Rising Contender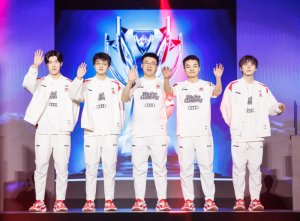 Weibo Gaming, though newer to the LPL stage, has quickly established itself as a force to be reckoned with, boasting impressive results since its 2022 debut.
The Weibo Gaming Squad: New Blood, High Ambitions
TheShy
weiwei
Xiaohu
Light
Crisp
Weibo entered the LPL Summer 2023 playoffs with confidence, securing a 10-6 record and clinching the sixth spot.
Head-to-Head: BLG's Dominance Over WBG
In their LPL encounters, BLG has consistently outperformed Weibo, securing all three matches in their seasonal bouts.
Predicting the Semifinal Showdown
The energy is expected to surge high in this encounter. BLG, with their favorable head-to-head history and a more formidable adversary overcome in the first round, stands as the apparent favorite. Yet, the Worlds has always been a stage for underdogs to triumph. This time, though, the prediction leans heavily towards a BLG victory.
Prediction: BLG to win comfortably.
You can bet for your favourite team in the 22Bet oficial site!
Do your Bet!
As the Worlds 2023 progresses, BLG's consistent performance positions them as the team to beat. However, the "law of the ex" could always turn the tides, making this match a must-watch for fans and bettors alike.