Wasianiverson clinches a seat for his second TFT world championship, following a stellar performance at the NA Regional Finals, solidifying himself as a force to reckon with in Teamfight Tactics (TFT) arena.
Stellar Performance Throughout the Tournament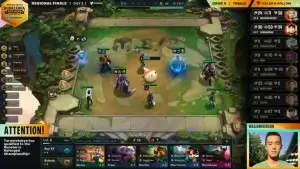 As part of the Runeterra Reforged NA Regional Finals, 24 stalwarts threw their hats in the ring on Day 1. Post fierce battles, the bottom eight based on total points had to bid adieu, leading to a top 16 lineup for Day 2. This lineup was further halved on Day 2, making way for the final eight contestants for the ultimate showdown on Day 3.
On achieving the highest points on the concluding day, the top three contestants earned direct entries to the Runeterra Reforged Championship. And, it was the Best Average Placement result spanning the entire tournament that decided the fourth NA representative joining the ranks with Kurumx.
Wasianiverson's Path to Victory
Displaying a prowess seldom seen, Wasianiverson swept the tournament. He began his conquest on Day 1, bagging the top position with 38 points. On Day 2, he was just a point away from repeating his Day 1 performance, ending with 39 points. And on Day 3, he continued his streak with another 39 points. His cumulative score stood at a whopping 116 points, with an enviable average placement of 2.56. To give some perspective, the closest competitor, Torontotokyo, garnered 97 points and had an average placement of 3.61.
Urf Strategy: The Game Changer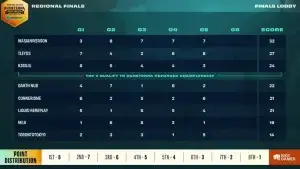 Nathan "Admirable" Zamora highlighted Wasianiverson's knack for securing first-place positions throughout the tournament. Acknowledging this, Wasianiverson revealed that his early switch to the Urf strategy after the Last Chance Qualifier worked wonders. He confidently stated that even if he didn't triumph, another Urf player surely would. According to him, strategies focusing on champions like Ezreal or Twisted Fate lack the consistency required to clinch wins. Dedicating additional time to practice and collaborating with peers for strategy discussions paid off immensely.
Gratitude to the TFT Community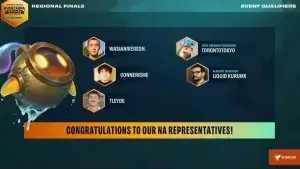 Wasianiverson credits a significant part of his success to his friends and practice partners from the TFT community. He mentioned that engaging with fellow players helped him elevate his gameplay. Some of the notable mentions include Torontotokyo, Bossoskills, Stellar Minhee, Milala, Darth Nub, Clear, Im Jack, and Filup. He firmly believes that without this community support, he wouldn't have achieved the success in the past tournaments or this one.
The Road Ahead
Eager to see more of such intense action? Tune into the Runeterra Reforged Championship on Nov. 3 at 6 a.m. PT. Witness 32 of the globe's best TFT players as they vie for the top spot on the Teamfight Tactics livestream.