VALORANT's continuous quest to enhance player experience sees another leap with the release of Patch 7.08. As the final patch in Episode Seven Act Two, this update promises both minor and influential changes. Here's an in-depth look at what these changes mean for the player community.
New Smoke Visuals: A Game-Changing Experience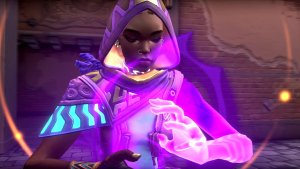 Riot Games has introduced a significant visual overhaul to VALORANT smokes in Patch 7.08. This change is designed to provide players with a clearer understanding of when a smoke grenade is about to dissipate.
Audio Cues for Smokes: Omen's Dark Cover, Astra's Nebula, and Brimstone's Sky Smokes now have distinct audio cues that play 1.5 seconds prior to vanishing. This feature is poised to enhance tactical decisions, especially beneficial for novice players.
Streamlining Player Interactions
One significant change that might go unnoticed but can have far-reaching consequences in in-game strategy is the updated audio cues.
Silent Ability Equip for Allies: Gone are the days when teammates could hear you equip abilities. Patch 7.08 has standardized audio rules, making it impossible for allies to hear one another's ability equip sounds, regardless of proximity. This will undoubtedly alter how players perceive enemy actions based on audio cues.
Premier Update: Efficient and Competitive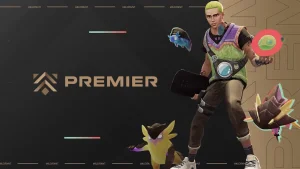 Premier's tournament queue system has received a crucial update to streamline player experience and enhance competitiveness.
Shorter Queue Times: Teams now have a 15-minute window to queue for the Premier playoffs tournament, reduced from an hour. While it promotes efficiency, the challenge remains for players with packed schedules.
UI Enhancements for Personalization
For those who take pride in customizing their player profiles, Riot Games has some exciting news.
Upgraded Level Borders and Player Card UI: An intuitive grid UI will now facilitate seamless search, navigation, and equip actions for Player Cards and Level Borders. This enhancement augments the aesthetic experience for users.
Critical Bug Fixes in Patch 7.08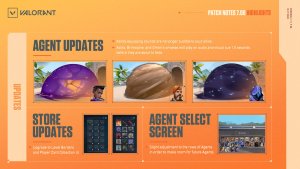 Bug fixes form an integral part of any game patch. Here's a detailed list of agent-specific and general fixes that players can look forward to:
Agent Specific Fixes:
Deadlock:

Annihilation (X) can't activate Bind's doors from outside teleporter rooms.
Breeze's Mid Chute trapdoor remains unaffected by Annihilation (X).

Neon:

Fast Lane (C) will now consistently extend through Fracture's A Door.
General Fixes:
Resolved music glitches during map or Range loading.
Corrected hitbox position for respawning shooting range bots.
Players will now face accurate Ranked Rating penalties for disruptive behavior.
Adjusted kill banner audio volume to an optimal level.
Adapt to Modifications
Patch 7.08 offers a rich blend of visual, audio, and functional enhancements that promise a more immersive and efficient VALORANT esports gaming experience. As players adapt to these changes, it's essential to stay informed and adjust strategies accordingly.