VALORANT, one of the most talked-about FPS games, is apparently heading for a significant expansion. There's a buzz in the gaming community, and it's all about VALORANT Mobile. Recent leaks suggest that the mobile version might soon be available for gamers around the globe.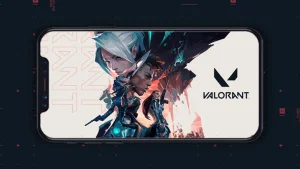 The Inside Scoop: VALORANT Mobile Beta Incoming?
Leaker extraordinaire, Sarge, a well-known dataminer in the gaming community, stirred excitement among fans with his recent tweet. He hinted that players might see a beta version of VALORANT Mobile either at the tail end of 2023 or early 2024.
Interestingly, collaboration between Riot and Tencent seems to be the powerhouse behind this major move. Their main aim? To fine-tune the mobile game mechanics, ensuring that players get an experience akin to the original PC version.
The Global Launch of #VALORANTMobile is in 2024! // #VALORANT

🔗: @SargeOP_ pic.twitter.com/XN8fzRLSy0

— VALORANT Leaks & News (@VALORANTLeaksEN) October 21, 2023
The Tencent Connection and the Previous Closed Beta
This isn't the first time we're hearing about a mobile version. Tencent had released a closed beta in August, but there was a catch. It was exclusively for Chinese players, leaving many global fans wondering when they'd get their hands on the mobile experience.
Sarge's revelation that Riot is supervising the Tencent version's modifications for a worldwide release is significant. It hints at the expansion of the game beyond China's borders.
Valorant Mobile News

This is an update/clarification to our previous news. Riot took the Tencent ValoM version and reworked some of the mechanics to be closer to PC experience.

Few CCs had recently playtested the game. Beta is possible by the end of 2023 or early 2024! https://t.co/IcXnyReCDF pic.twitter.com/ltvP35qDve

— SARGE  (@SargeOP_) October 21, 2023
Release Date: Still a Mystery
While the news has set the community abuzz, there's still a shroud of mystery surrounding the exact release date. Sarge, despite being pressed for a precise timeline, remained tight-lipped. The question remains: will the release be in the first half of 2024 or later?
Global Players: Brace for Announcements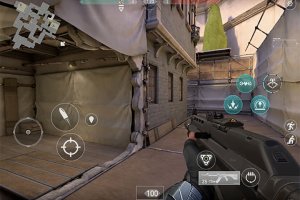 North American and other international fans of this fast-paced shooter might need a tad bit more patience. But there's a silver lining. There's a strong indication that the first global move will be the launch of a closed beta outside of China. Given the timelines hinted, an official statement from Riot seems imminent.
The Most Expected Game of the Year
While leaks and hints are exciting, they're not always 100% accurate. It's essential to keep an eye out for official announcements from Riot regarding VALORANT Mobile. Until then, keep your gears ready, and stay tuned for what's shaping up to be a monumental moment in mobile gaming.