In a realm where esports dominate the hearts and minds of many, the Valorant Champions Tour 2024 (VCT 2024) emerges as a beacon of light. The anticipation builds as fans gear up for a thrilling competitive year, courtesy of Riot Games. From innovative formats to fresh locations and burgeoning teams, 2024 is poised to be nothing short of electrifying.
Delving into the VCT 2024 Format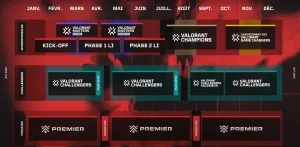 The tour promises intrigue right from the get-go, structured meticulously to amplify excitement:
International + Global Stage
The world witnesses a fortnight of adrenaline-fueled competition in each International League. The crests of these battles? The top eight teams proudly waving their flags at iconic events such as Masters Madrid and Masters Shanghai.
Tier-2 or Challengers
Encompassing the months from February to August, the VCT Challengers offers not just matches but playoffs that promise to be edge-of-the-seat spectacles.
Tier-3 or Grassroots leagues/Premier
From the warmth of August to the cold winds of December, the Challengers Ascension is where the mettle of new teams is tested. The prize? A coveted spot in the VCT season, ensuring that fans always see new faces and strategies.
This meticulously structured format paves the way for two momentous Valorant Masters tournaments, culminating in the grand Valorant Champions finale.
Valorant Masters 2024: Destinations and Timeframes
Bridging international divides, the Valorant Masters 2024 chooses two dynamic locations: Madrid and Shanghai. As the VCT 2024's Kick-Off International League begins in February, the countdown to intense gameplay and rivalry starts:
Valorant Masters Madrid: March 2024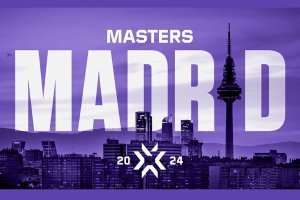 Madrid, Spain, a city echoing with history and culture, sets the stage for the inaugural Valorant Masters of 2024. This March, expect nothing less than electrifying gameplay sequences and intense rivalries.
Valorant Masters Shanghai: May 2024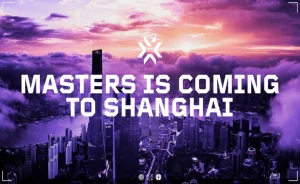 Fast-forward to May, and the spotlight shifts to the vibrant Shanghai. A pivotal moment for Valorant, the inclusion of China amplifies the stakes and drama.
China's Grand Entry into Valorant's Esports Universe
It may have been a journey started in 2020, but 2023 was the year Valorant truly embraced the cultural nuances of China. The monumental date? 12th July 2023. This integration doesn't just offer content richness but breaks geographical confines.
The resonance of Valorant within the vast Chinese terrains is undeniable. With Riot Games recognizing this echo chamber of potential, China prepares to roll out its exclusive Chinese Valorant league, competing with titans like EMEA, Asia-Pacific, and the Americas.
Prepare for the Battle!
The Valorant esports Champions Tour 2024 isn't just another tournament; it's a testament to how esports bridges cultures, tests strategies, and offers unparalleled entertainment. Whether you're in Madrid, Shanghai, or any corner of the world, 2024 promises to be a rollercoaster worth every second. Prepare for an esporting spectacle like never before.