It has recently been reported that Global Esports has signed one of VALORANT's most beloved players. The team wants to start the 2024 season on the right foot and has brought Benedict "Benkai" Tan to their roster.
New signing for VALORANT from Global Esports
Global Esports has made a new signing to renew its roster for the upcoming season. This is undoubtedly an excellent move by the organization. Benkai is one of the most beloved players by the fans, and throughout his career, he has shown great potential. Benkai will experience a new beginning with a new team. After retiring from Paper Rex's starting lineup, the player joins Global Esports.
It can be said that Global Esports did not have a great year competitively in the 2023 season. That is why the management has decided to revamp the team completely. Benkai is the first component to join the team for this renewal.
A lot has been said, a lot has been unsaid, all we have to say is – it's time to prove again.
Welcome to GE; On behalf of SA we all look forward to all your experience and all your antics!❤️#VCT #GEFighting pic.twitter.com/ZxY8MinFh8

— Global Esports (@GlobalEsportsIn) September 16, 2023
Global Esports underperforms in the 2023 season
Throughout the 2023 season, we could see how Global Esports players underperformed. The squad had to deal with a series of performances far below expectations. Global Esports was eliminated from VALORANT LOCK//IN 2023 at the start of the tournament, later finishing in eighth place in the Pacific regular season. As a result, Global Esports was unable to qualify for the Last Chance Qualifier. That is why the entire starting squad has been dismissed.
Benkai's return to the competitive scene
Benkai will finally have his big comeback to the VALORANT competitive scene. Recall that the player was sent to the Paper Rex bench before the Tokyo Masters. The last game Benkai played in was on April 15, when he has only been a reserve player. On the other hand, Paper Rex decided to send him to the bench, and his starting lineup consisted of f0rsakeN, d4v4i, mindfreak, something, and Jinggg.
After a period away from the VALORANT scene, Benkai returns to lead the Global Esports squad, thanks to his vast knowledge of the game. For his part, Benkai is a player characterized by his upbeat and fun attitude, which has endeared him to fans around the world. Undoubtedly, many fans already miss Benkai's funny jokes in the games. Remember that Benkai has a unique personality and gives fans analyst-quality gameplay commentary. But he also amuses fans with his dinosaur costume.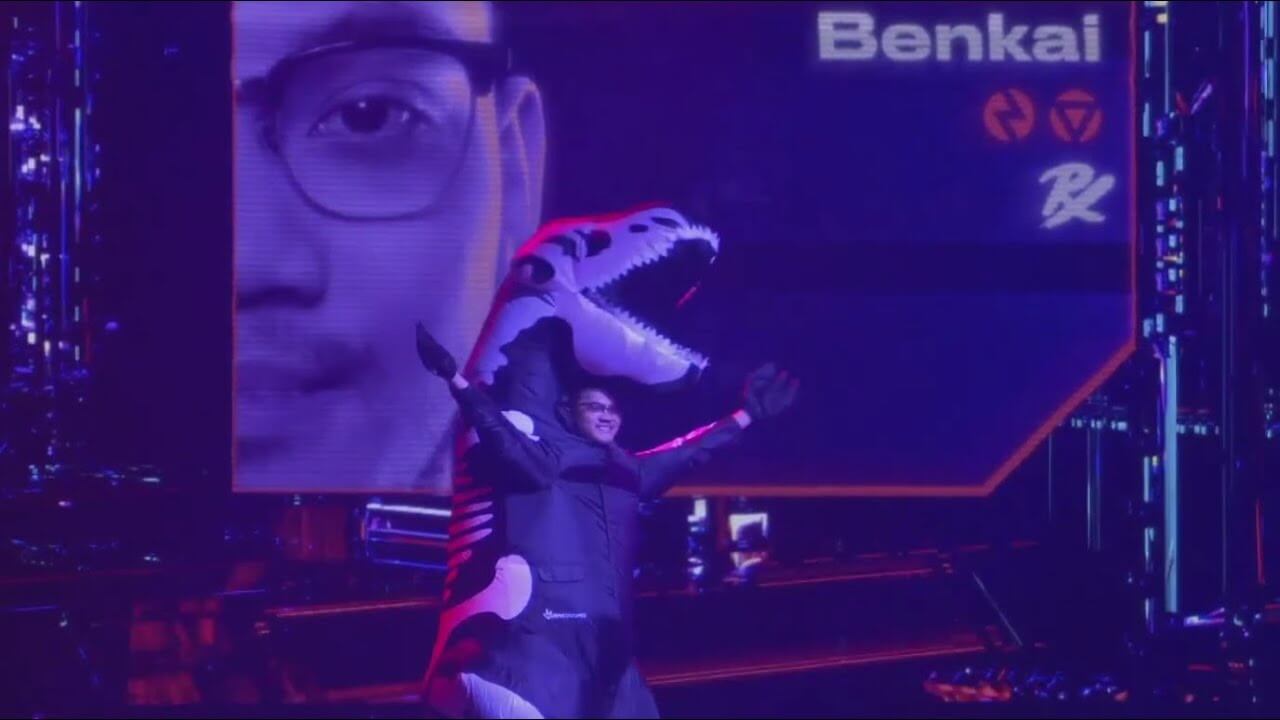 Right now, Global Esports is tasked with finding great players to work hand in hand with Benkai so they can once again position themselves among the top teams.