Microsoft is making waves in the gaming community with a new policy targeting unauthorized Xbox console accessories. This decision is set to be a game-changer, with ramifications that will reverberate through the gaming peripherals industry.
Xbox's Stand Against Unauthorized Accessories
Starting from November, Microsoft will no longer permit unauthorized controllers and accessories to operate on Xbox consoles. Gamers now have to tread carefully when it comes to selecting their gear. This strategic move, although unsettling to many, seems aligned with Microsoft's vision of ensuring quality and enhancing the gaming experience.
The Dreaded Error: 0x82d60003
Popular gaming accessory manufacturer, Brook Gaming, took to social media to shed light on an issue haunting Xbox players – the error 0x82d60003. The error message accompanying this code reads: "A connected accessory is not authorised," emphasizing the need to use Microsoft-sanctioned accessories.
Brook Gaming's heartfelt message to their patrons paints a clear picture:
"Dear gamers, Our gratitude knows no bounds for your unwavering support and interest in Brook. We deem it imperative to share pivotal updates concerning our Xbox product range, which may soon be incompatible. Feedback from players indicates that issues arise with our products when used on the Xbox consoles (specifically, the OS version 10.0.25398.2266 released on October 16) during online gameplay. The error message displayed denotes 'an unauthorised connected accessory'. We deeply regret the inconvenience this might cause. Rest assured, Brook's engineering team is diligently working towards devising a solution that upholds our product's standard. We remain committed to exploring every avenue to address this. Updates will be shared promptly via our official community platforms."

https://twitter.com/brookgamingfans/status/1715337068401021284?ref_src=twsrc%5Etfw%7Ctwcamp%5Etweetembed%7Ctwterm%5E1715337068401021284%7Ctwgr%5E1ba6d9dccdb0299e91f4a1e54c74241c45d15486%7Ctwcon%5Es1_&ref_url=https%3A%2F%2Fcodigoesports.com%2Flos-mandos-y-accesorios-no-autorizados-dejaran-de-funcionar-en-las-consolas-xbox%2F
According to a report from Windows Central, come November, all unauthorized controllers and accessories will be non-operational on Xbox consoles. Speculations are rife that this is an offshoot of Microsoft's drive to expand its wireless controller program incorporating other manufacturers.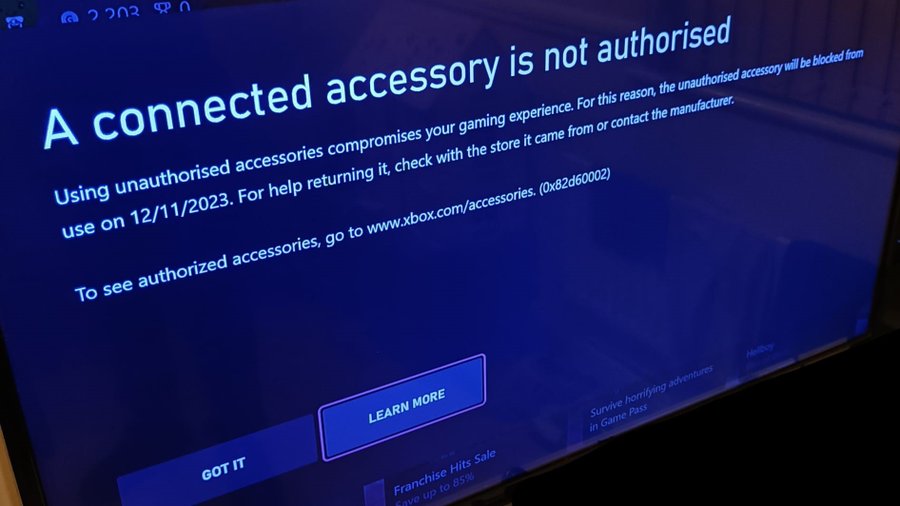 The Future of Xbox Gaming Gear
This move by Microsoft may well be a watershed moment in defining the quality and authenticity of gaming accessories. As the dust settles, one thing is clear: only time will tell how gamers and accessory manufacturers adapt to this evolving landscape.