Ubisoft's recent announcement of laying off 124 employees as a strategic move to "streamline operations and improve collective efficiency" underscores the volatile nature of the gaming industry. With a substantial part of these layoffs affecting the Canadian workforce, the gaming giant faces the challenge of balancing operational efficiency with workforce stability.
Layoffs in Canadian Operations: A Strategic Move?
Ubisoft, renowned for its popular franchises, has made the difficult decision to lay off approximately 2% of its Canadian workforce. The layoffs span across business administrative services and IT teams, including the Hybride VFX studio in Montreal and the global IT team. "We do not take these decisions lightly," the company stated, promising comprehensive support to those transitioning out. Importantly, production teams remain unaffected by this restructuring.
The Broader Context: Industry-Wide Layoffs and Project Cancellations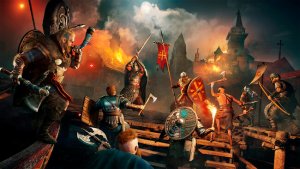 The layoffs are part of a larger industry trend that has seen giants like Bungie and CD Projekt also reducing their staff. Ubisoft itself has experienced a tumultuous year with project cancellations and the significant delay of the anticipated Skull and Bones. The financial pressure on the industry has been palpable, with companies grappling with shifting market demands and operational challenges.
Ubisoft's Earnings and Ventures into NFTs
Despite the layoffs, Ubisoft reported a 36.6% year-on-year increase in quarterly net bookings, owing in part to the successful launch of The Crew: Motorfest. Additionally, Ubisoft's controversial foray into the NFT space with Integral Reality Labs has raised eyebrows, especially considering the recent introduction of $100 Assassin's Creed-themed collectible cubes amidst widespread layoffs.
Employee Backlash and Corporate Decisions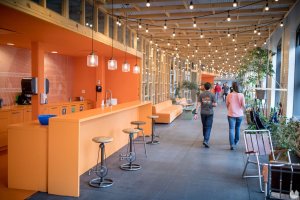 Employee dissatisfaction has been evident, especially after the enforcement of a mandatory return-to-office policy at Ubisoft Montreal. Many employees felt betrayed, having made significant life choices based on the promise of continued remote work flexibility. This policy has been speculated to serve as a 'soft layoff', potentially prompting voluntary resignations without severance payouts.
Difficult but Important Restructuring
Ubisoft's path forward is fraught with both challenges and opportunities. While the restructuring may streamline operations, the human cost and subsequent employee morale issues cannot be underestimated. The gaming industry is at a crossroads, with technological advancements and market pressures demanding innovation and adaptability. How Ubisoft and its peers navigate these changes will likely set the precedent for the industry's future trajectory.