The competitive universe of VALORANT continues to create a stir with the start of the VCT 2024 transfer market. Teams are reshaping their rosters, players are making surprising moves, and rumors are keeping the community on edge. Here are the most relevant details.
October:
11th October:
NAVI confirms the departure of Turkish player cNed.
Outbound LOUD's coach, fRoD, will join MIBR as an assistant coach, as reported by The Enemy.
10th October:
Leviatán is reportedly close to signing Itopata from Apeks, who will join the LATAM team's roster as an assistant coach, according to Lembo.
KRÜ Esports announces the departure of their substitute Axxedy.
Team Heretics unveils its VCT 2024 roster with three new players: Wo0t, RieNs, and MiniBoo.
RRQ announces the signing of Jemkin, former player of SCARZ.
Gen.G introduces hsk as their new coach. The 29-year-old technician had previously been in charge of the Detonation FocusMe team.
9th October:
Leviatán confirms the departures of Tacolilla and Shyy.
Gen.G announces the start of an open recruitment process for its VALORANT team, which currently has only two players.
8th October:
Mixwell announces his retirement as a professional VALORANT player.
6th October:
LOUD is reportedly close to signing qck from FURIA as their new fifth player, according to The Enemy.
fRoD will not be part of LOUD's coaching staff for the VCT 2024 season, as reported by The Enemy.
Paper Rex announces that Jinggg will remain on the team for the 2024 season as a substitute.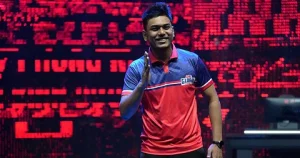 5th October:
Leviatán has removed Chilean player Shyy from its VCT contract database.
4th October:
Mistic has a verbal agreement with Team Liquid, according to Blix.gg.
3rd October:
cNed reportedly has a verbal agreement with FUT Esports, according to Blix.gg.
LOUD has decided not to sign GuhRVN and xand after trying out the players, as reported by The Enemy. qck is currently the favorite player to be signed by the team.
Regar is close to signing with Giants, as reported by Blix.gg.
2nd October:
KRÜ Esports announces the departure of Nagzet.
Cloud9 adds wippie, vanity, OXY, and Immi to the VCT contract database, and extends contracts of xeppa and jakee until 2026.
September:
29th September:
Bleed Esports announces the signing of yay.
Cloud9 announces its 2024 VCT roster composed of jakee, Xeppaa, vanity, wippie, OXY, and coach Immi.
Team Vitality announces the signing of Sayf.
Rosters de VCT EMEA 2024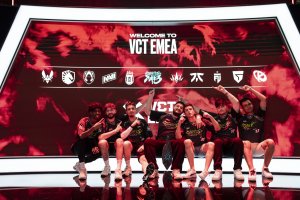 BBL: Brave
Fnatic: Boaster, Derke, Alfajer, Leo, Chronicle, kamyk
FUT: qw1, MrFaliN, qRaxs, ATA KAPTAN
Giants: Fit1nho, hoody, Cloud, rhyme, nukkye, Milan
KCorp: Nivera, xms, Shin
KOI: koldamenta, Sheydos, trexx, Wolfen, starxo, Goked
NAVI: ANGE1, Shao, Zyppan, SUYGETSU, cNed, LATEKS
Heretics: Boo, benjyfishy, Wo0t, RieNs, MiniBoo
Liquid: soulcas, Jamppi, nAts, Redgar, Sayf, Harmii
Vitality: ceNder, Destrian, runneR, BONECOLD, Sayf
Gentle Mates: beyAz, TakaS, logaN, nataNk, Wailers, APO
Rosters de VCT Americas 2024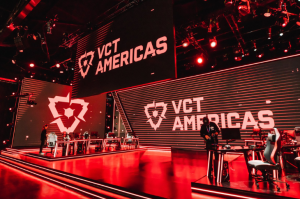 100 Thieves: Asuna, bang, Cryocells, thwifo
Cloud9: Xeppaa, jakee, vanity, OXY, wippie
Evil Geniuses: C0M, Boostio, jawgemo, Ethan, Demon1, ScrewFace
FURIA: mwzera, Khalil, kon4n
KRÜ: Klaus, Melser, axeddy, keznit
Leviatán: kiNgg, Nozwerr, Mazino
LOUD: cauanzin, Saadhak
MIBR: jzz, frz, RgLM, txozin
NRG: crashies, victor, ardiis
Sentinels: TenZ, zekken, Sacy, paNcada, Marved, johnqt, Zellsis
G2 Esports: neT, JonahP, trent, valyn
Rosters de VCT Pacific 2024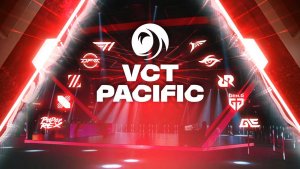 DetonatioN FocusMe: xnfri, Anthem, takej
DRX: stax, Rb, BuZz, MaKo, Zest, Foxy9
Gen.G: Meteor, t3xture
Global Esports: SkRossi, Lightningfast, Benkai, Russ, blaZek1ng
Paper Rex: ff0rsakeN, mindfreak, d4v41, something, Monyet, Jinggg
RRQ: 2ge, fl1pzjder, Lmemore, xffero, Estrella, Jemkin
T1: xeta, Sayaplayer, Carpe, xccurate, k1Ng, iZu
Talon: – (Sin jugadores especificados)
Team Secret: BORKUM, Jremy, JessieVash, invy
ZETA DIVISION: Laz, crow, Dep, TENNN, SugarZ3ro, barce
Bleed: Deryeon, crazyguy, sScary, Egoist, yay
New Teams and New Faces
Don't miss any of the moves in this Valorant Champions Tour 2024 transfer market. Teams are looking to solidify their positions, and players are gearing up for a new season in Valorant esports full of challenges and surprises.