The Teamfight Tactics (TFT) Set 9 Runeterra Reforged Championship has officially concluded, declaring "Title" from Japan the unequivocal world champion in a dazzling display of strategy and skill.
A Triumph for Japan: Title's Victory
After a grueling three-day contest that showcased the pinnacle of TFT gaming, Title emerged with an unassailable scoreline in the finals. His strategy and gameplay culminated in a staggering 29 points across four matches, effectively checkmating his competitors post the crucial point threshold.
The Path to Glory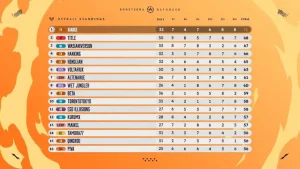 Securing a spot in the final lobby was an arduous journey, with Title battling against the globe's finest 32 players. His impressive 68-point tally after twelve games was a testament to his prowess and right to compete for the championship. Even a hypothetical eighth-place finish on Day 2 would've sufficed for a final lobby spot, demonstrating his consistent performance.
The Final Lobby: A Familiar Battlefield
Title's previous experience in the Set 7 Dragonlands Championship final lobby proved invaluable. He stormed into the lead with remarkable placements in the first three games, leaving the competition trailing. The target for his rivals was clear:
Prevent Title from clinching the next game.
Amass enough points to match Title's checkpoint.
Title's Checkmate Strategy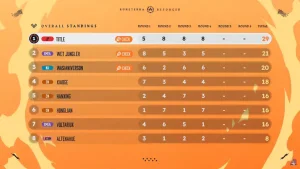 Unyielding, Title aimed for nothing less than victory. Employing a six Slayer lineup with an innovative Ixtal addition, he fortified his carry, Mordekaiser, making it nearly invincible on the Ice Ixtal hex. By Stage 6, Title was a dominating force, with only China's HongLian posing a threat.
The Decisive Battle
As hopes for a tournament extension hung by a thread, HongLian became the unexpected favorite. Yet, Title's superior tempo and board strength propelled him to level 10, bolstered by a strategic prismatic augment at 3-2. His final move? An Ahri 2, armed with a Blue Buff and Slayer emblem, sealing a victorious end to the Runeterra Reforged Championship.
From Runner-Up to World Champion
Title's journey from being the second-best in the Set 7 Dragonlands championship to the apex of Set 9 is a remarkable tale of resilience and ambition. He has now etched his name into the annals of TFT history, perhaps as one of its most illustrious competitors.
Title: The New World Champion
"Title" has not only secured a championship title but also provided a blueprint for TFT success that resonates globally. This victory isn't just about personal achievement; it's about the ever-evolving metagame and the dynamic strategies that continue to shape the landscape of competitive TFT. Title's gameplay offers a masterclass in adaptation and innovation, qualities that aspiring TFT champions should aim to emulate.