Dota 2 aficionados, brace yourselves. The International is on the horizon. With a revamped format, this zenith of Dota 2 tournaments is about to set the stage on fire. As the best 20 teams from across the globe gather in the heart of Dota – Seattle, U.S., all eyes are on the coveted Aegis of Champions.
The Preamble
While the adrenaline-packed clashes are sure to be the highlight, the tournament's fresh format has everyone's interest piqued. The month of October is set to become a battleground as Dota titans vie for the championship. But, the Road to the International, essentially a challenging group stage, awaits these warriors first.
Note: All match timings are in Central U.S. time (CT).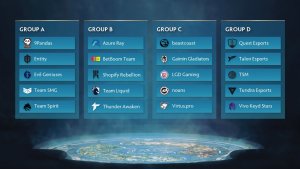 Diving Deep into the Schedule
Thursday, Oct. 13
12 pm:

Group A: Spirit vs. 9Pandas and EG vs. Entity set the ball rolling.
Group B: Thunder Predator takes on BetBoom, laying down the gauntlet.
Group C: LGD squares off against Gaimin.
Group D: TSM faces Tundra in a clash that promises fireworks.

2 pm:

Group A: Spirit matches wits with SMG.
Group B: It's Liquid against Azure Ray, while Thunder Predator and Shopify Rebellion lock horns.
Group C: nouns challenges beastcoast.
Group D: Tundra faces off against Talon.

4 pm:

Group A: 9Pandas and Entity clash in a game to watch.
Group B: Liquid and BetBoom engage in a duel.
Group C: LGD vs. nouns and VP goes against Gaimin.
Group D: Keyd Stars meets PSG Quest in what promises to be a thrilling encounter.

6 pm:

Group A: Spirit grapples with Entity, while EG challenges SMG.
Group C: VP confronts beastcoast.
Group D: Keyd Stars takes on Tundra, and TSM competes against Talon.

8 pm:

Group A: 9Pandas faces SMG in a crucial match.
Group B: Shopify Rebellion collides with Liquid, and Azure Ray goes head-to-head with Thunder Awaken.
Group C: Gaimin matches up against nouns.
Group D: TSM faces off against PSG Quest.
A Closer Look: The 'Group of Death'
The spotlight is firmly on Group B this year, which many are dubbing the 'Group of Death'. With heavyweights like Team Liquid, Shopify Rebellion, and BetBoom in the fray, stakes are sky-high. With one wrong move potentially leading to an early exit, the pressure in this group is palpable.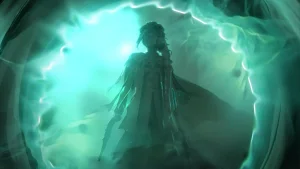 Unveiling TI 2023's New Format
The International 2023 introduces a game-changing multi-phase format. Gone are the earlier nine-team round-robins. Now, teams are divided into quintets. Post four round-robin Bo2s, the team placed fifth bows out. The survivors face a reseeding, leading to high-stakes Bo3s. The outcome determines their position in the playoff brackets.
Get Ready to Experience an Incredible Event!
TI 2023 promises to be a rollercoaster, offering edge-of-the-seat action and strategies that will go down in the annals of Dota2 esports history. As teams gear up, fans worldwide are in for a treat.