There are countless eSports games that excite people all over the world. But which are the most popular eSport games worldwide? We'll not only introduce you to the seven games that lead the pack in the international eSports community, but also reveal exciting fun facts about all of them.
Counter Strike
League of Legends
Overwatch
Fortnite
PlayerUnknown's Battlegrounds
DOTA 2
Hearthstone – Heroes of Warcraft
Important first: The game genres
Before we introduce you to the seven most popular eSports games worldwide, we'll explain what concepts are hidden behind the terms "real-time strategy game", "MOBA" & Co.
Real-time strategy game: These games are characterized by the fact that players cannot develop a strategy or tactics beforehand, but must take the right action at the right time (now time) in the right place to win the game. This type of game requires tactical skill, strategic foresight, reaction speed, and the ability to maintain an overview even in chaotic situations.
First-person shooter: These are shooting games that are designed in the first-person perspective. This gives the player the impression of actually being involved in the action, which makes the gaming experience feel more real and immediate. First-person shooter games are usually about fighting a computer-controlled opponent or other players. An alternative term is "first-person shooter".
MOBA: MOBA stands for Multiplayer Online Battle Arena. This game genre combines elements from action, role-playing and strategy games. Basically, several players take part in it. There are always two teams competing against each other. In both teams, each player selects a particular character or hero with special strengths and weaknesses. As the game progresses, they gain experience and become stronger over time. The goal is to destroy the base of the opposing team.
Online collectible card game: these games combine strategic skill with the task of collecting cards. In doing so, it is important for players to continuously expand their decks. Often, the cards have different frequencies and, consequently, different rarity values. Online trading card games are usually less about completing a mission. The games are more about competing against an opponent over and over again and defeating him with your own individually created deck. The English term for these games is "Collectible Card Game".
Battle Royale: This game genre is about survival as a single player or in a team. The players are basically only allowed to stay in a predefined zone. This is the only way to ensure that you will encounter the respective opponents and that the survival principle will take effect. As soon as you are the last living person in the round, either as a single player or as a team member, you or the team have won the game. The game principle is derived from a Japanese novel of the same name (1999) and the associated feature film (2000).
The 7 most popular eSport games
Below, we present the seven most popular eSports games worldwide. The decisive factor in the selection is the number of professional players of each game worldwide. The selection is based on the data provided by the website www.esportsearnings.com for 2018.
Counter Strike
Name: Counter Strike
Studio: Valve Corporation
First release: 08.11.2000
Genre: First person shooter
Game mode: Multiplayer
Controls: Keyboard & Mouse
Age rating: USK 16
Professional players: 4.507
What Counter Strike is all about
In Counter Strike, two teams, the terrorists ("terrorists", abbreviation: T) and anti-terrorist units ("counter terrorists", abbreviation: CT), engage in heavy gun battles. Depending on the scenario, the teams are given different missions, the fulfillment of which the respective opposing team must prevent: For the special forces these are, for example, freeing hostages, while the terrorists have to plant bombs, for example.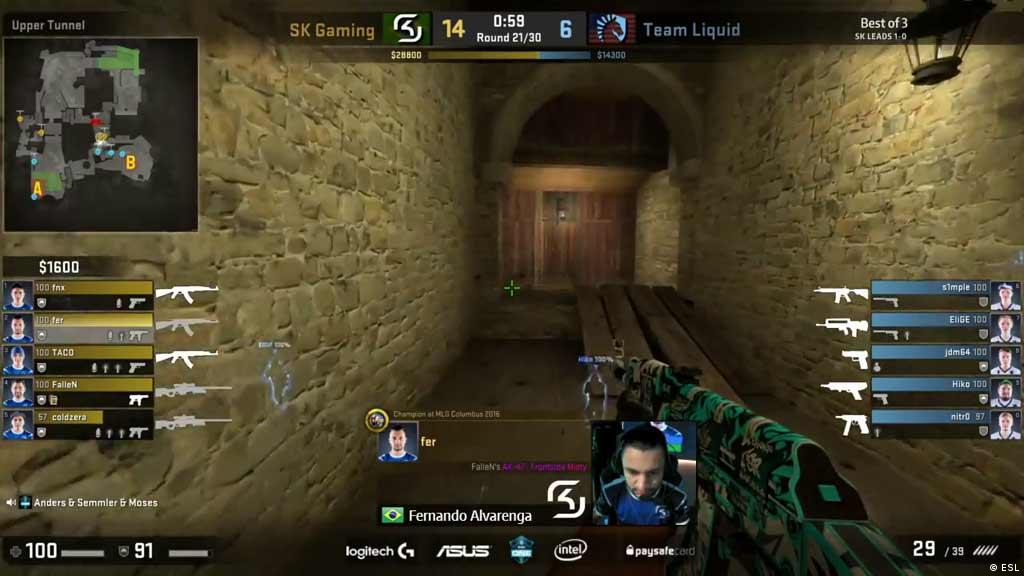 If you succeed in eliminating the opponents or fulfilling mission objectives, you not only receive points for your own score, but also virtual money. If, on the other hand, you shoot down your own team players or hostages, money and points are automatically deducted.
Fun Facts about Counter Strike
Modest beginnings:
Originally, the eSport game was designed by a small group of hobby developers, according to golem.de. Minh Le and Jess Cliffe were in charge. Almost 20 years later, it is one of the most popular and successful shooter games of all time.
It has the second highest prize money in the world:
According to www.esportsearnings.com, Counter Strike 2018 achieved the second highest prize money total worldwide ($22,648,867.19). Only DOTA 2 managed to surpass that figure with $41,395,452.23.
Record transaction:
In 2018, an eSports fan purchased the extremely rare "Dragon Lore" AWP skin for more than US$61,000 on the same platform, according to OPSkins.gg.
League of Legends (LoL)
Name: League of Legends
Studio: Riot Games
First release: 27.10.2009
Genre: Multiplayer Online Battle Arena (MOBA)
Game mode: Multiplayer
Controls: Mouse, Keyboard
Age rating: USK 12
Professional players: 1,748
What League of Legends is all about
League of Legends is one of the most famous real-time strategy games in the world. Two teams of five champions compete head-to-head. There are several battlefields with an arena-like structure to choose from. The main goal is always to bring the opponent to his knees by destroying his base (the so-called Nexus). Before this happens, however, the teams must first overcome some obstacles. In the process, each player can collect experience values and resources that benefit the champion unit.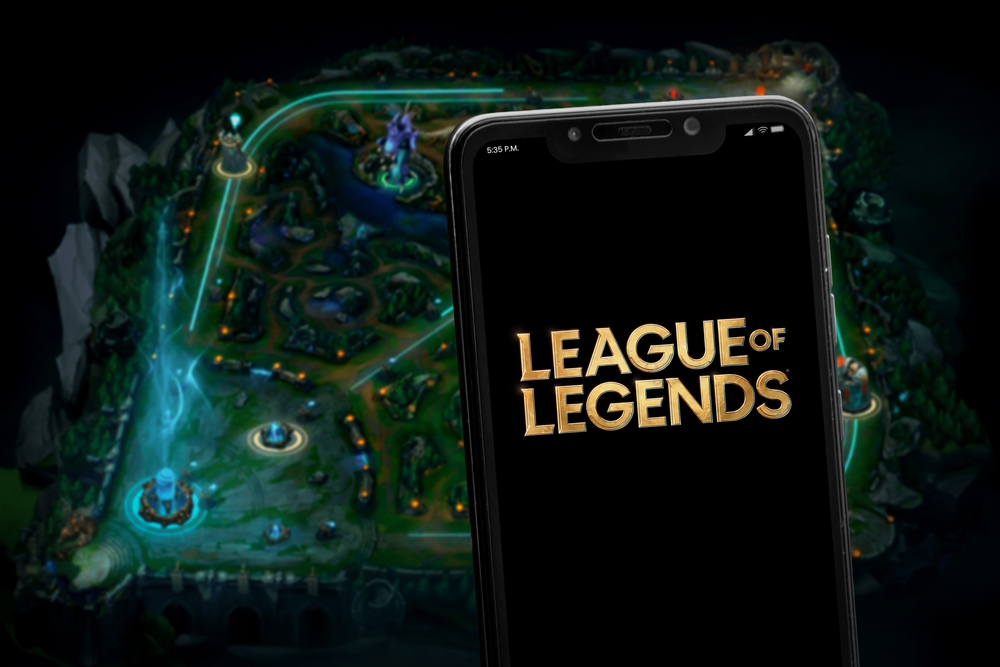 Above all, the role-playing elements excite many fans: because when choosing champions, the players have individual characters at their disposal and their number is constantly growing. With a lively design and constant updates, the eGame is a lasting hit on the eSports scene and allows even experienced LoL players to experience the game anew time and again.
Fun Facts about League of Legends
Reference to medieval fencing master:
According to gamespot.com, the LoL heroine Fiora is based on the Italian fencing master Fiore dei Libri: His manuscripts from the 14th century had a far-reaching influence on martial arts. But not only the name of the LoL character resembles that of the fencing master: Fiora also fights with a rapier.
Five characters, one voice actress:
According to IMDb, US actress Karen Strassman has lent a voice to not just one, but a total of five LoL champions (Cassiopeia, Fiora, Shyvana, Elise and Zyra).
The King Rammus skin as a reward:
Although the game was not released until October 27, 2009, the beta version of the eGame was available as early as April 10. According to pointsprizes.com, every player who has already played the beta version has received the King Rammus skin (a skin is a special texture that can be used to give weapons or characters a different look). The King Rammus skin is a rarity today!
Advertisement
If you want to see how the preparation for a big eSports event works, we recommend the Netflix documentary series "7 DAYS OUT": In episode six of the series, viewers are taken behind the scenes to experience the preparation for the finals of the North American Spring Split in Miami Beach (Florida, 2018). The creators accompany one of the two final teams up close and give exciting insights into the world of eSports players before the important showdown. Very much worth watching!
Overwatch
Name: Overwatch
Studio: Blizzard Entertainment
First release: 24.05.2016
Genre: First-person shooter
Game mode: Multiplayer
Controls: Mouse, keyboard, gamepad
Age rating: USK 16
Professional players: 1,438
What Overwatch is all about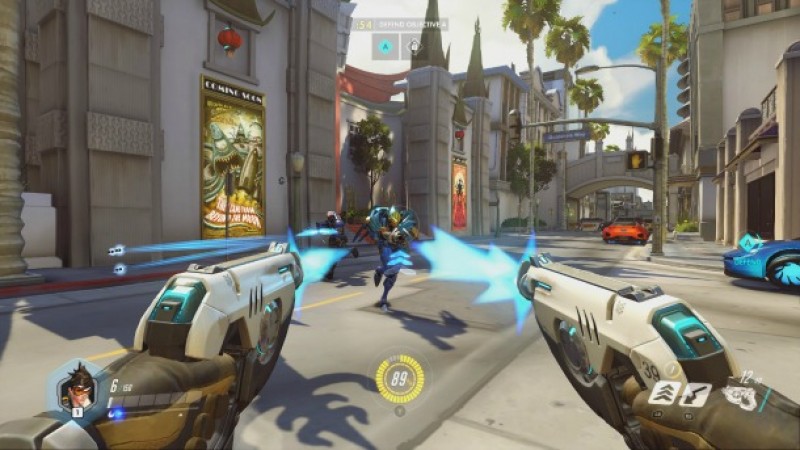 In Overwatch, the focus is on team play: there are always two teams playing, each with six players. The goal is for each team to gain control of a specific location within a given time. In doing so, each of the players has a choice of 29 different heroes, which are divided into three different categories:
Damage: These heroes score as many damage points as possible by means of fire-powered abilities. At the same time, they can be comparatively weak.
Tank: These heroes have a lot of health points. They receive additional life points in the form of armor or shields. Therefore, they are used especially at the front during an attack.
Support: Heroes in the Support category have one or more healing abilities. They can use these for wounded allies or protect their own team from enemy attacks. However, without the support of damage or tank heroes, they are easy targets.
You always choose a hero for the current round, but you can play with other heroes in the upcoming rounds. Once the round is over, players receive experience points and can customize the appearance of their avatars. However, these do not affect the skills and gameplay.
Fun Facts about Overwatch
Real-life references:
The heroine Zarya, a bodybuilder with pink hair, is based on the game's Russian character designer, Tamara Bakhlycheva, according to gameranx.com.
Diverse Dubbing:
At the time of the game's release, Overwatch had made available about 7,000 voice lines (special sayings that heroes can acquire and use in the game). In the English version alone, these were spoken by 68 different actors and translated into 12 different languages: a total of around 84,000 different voice lines.
Ready to play in record time:
The time it took the developers to make Overwatch playable from the start of the development phase was just five months, according to thegamer.com. By comparison, Fortnite took six years between the time the game was announced and its release.
eSports gamers play Fortnite at E3 2018
Fortnite
Name: Fortnite
Studio: Epic Games, People Can Fly
First release: 2017-07-25
Genre: Battle Royale
Game mode: single/multiplayer
Controls: Keyboard, Mouse, Gamepad, Touchscreen
Age rating: USK 16 (old version: USK 12)
Professional players: 1,388
What Fortnite is all about
Fortnite starts with an end-time scenario: 98 percent of the world's population has disappeared. The remaining two percent, which includes you as a player, are threatened at any time with zombie attacks by the so-called "husks", which descend on the earth from storms.
As a player, you have to fulfill various tasks. This includes eliminating zombies, collecting resources and rebuilding parts of the civilization through fortresses, so-called "forts", and fighting other players. The player who survives last wins.
Fun Facts about Fortnite
Announced back in 2011:
The release of Fortnite was first announced in 2011, as gamestar.de reports. However, due to a series of delays and long testing phases, the release didn't happen until 2017.
Dance Challenges on social media:
Based on the game, Dance Challenges were called out on social media for the various dances in Fortnite: These include The Carlton, The Floss and The Milly Rock dances.
Sales Boost from Rapper Drake:
According to TechSpot, as a result of the Fortnite live stream featuring rapper Drake and eSports gamer Tyler "Ninja" Blevins, Fortnite sales increased by $22 million between March and April 2018. Approximately 635,000 people watched the stream between the rap star and the gaming icon.
PlayerUnknown's Battlegrounds (PUBG)
Name: PlayerUnknown's Battlegrounds
Studio: PUGB Corporation
First release: 23.03.2017
Genre: Battle Royale
Game mode: Multiplayer
Controls: Mouse, keyboard, gamepad
Age rating: USK 16
Professional players: 1,233
What PUBG is all about
PUBG goes into overdrive right from the start of the game: Equipped with a parachute, the player of the survival eGame falls out of a transport plane. He is accompanied by a maximum of 99 other participants into one of three different worlds that are available. After landing on an island, the respective player tries to be the last to survive in the shooter mode. The game thus works according to the last-man-standing principle.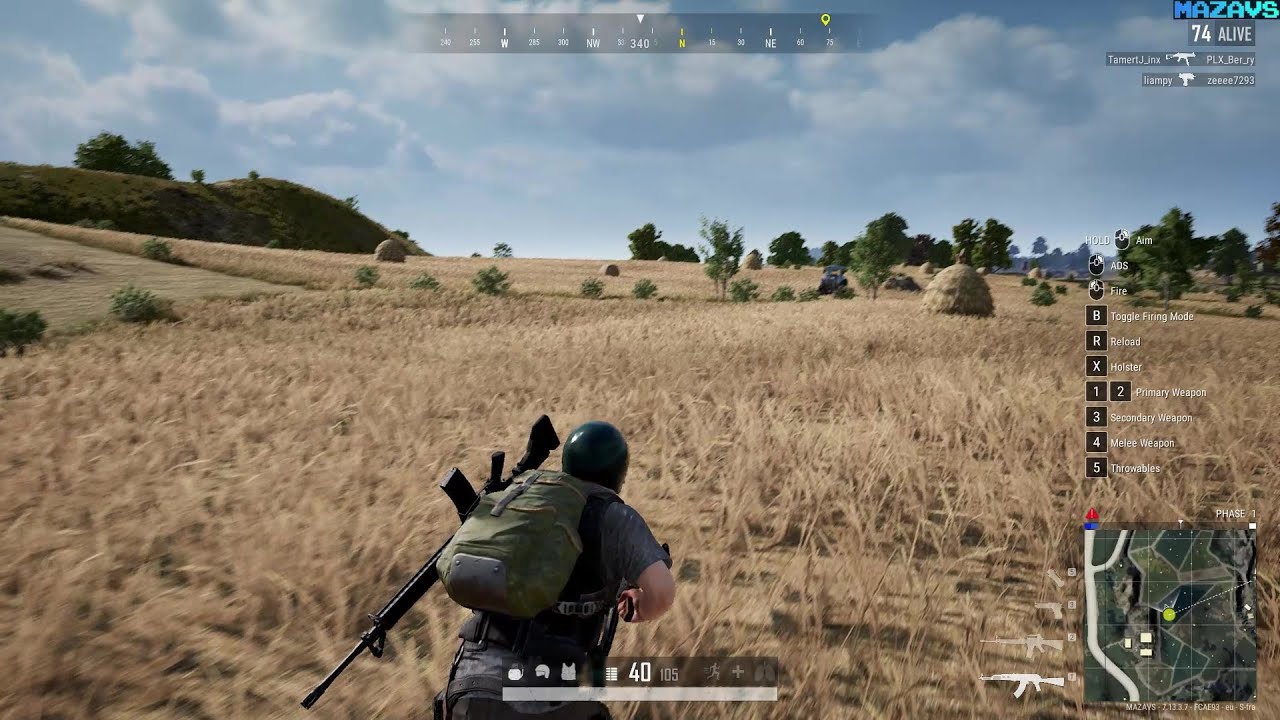 PUBG is an eSports game of the Battle Royale variety: That means everyone can play against everyone else in single mode or teams with up to four players compete against each other. In order for the players to clash and confront each other, the playing field becomes smaller and smaller. Anyone who moves outside the defined zone dies.
Fun Facts about PUBG
"Winner Chicken Dinner":
If a player wins, PUBG displays the following message to him: "Winner Winner Chicken Dinner". The background for the saying is not clear, according to giga.de. One possible origin is the Great Depression: If you won money in an alley game back then, you could afford the luxury of eating chicken for dinner. Another possibility is the casino scene in the US.
Movie inspiration:
PUBG was inspired by the Japanese movie Battle Royale, according to zeit.de. However, the name "PlayerUnknown's Battlegrounds" has a different background: Chief developer Brendan Greene often called himself "PlayerUnknown" while gaming.
Success by word of mouth:
PUBG's success is based almost entirely on word of mouth, according to an interview with Sammie Kang (lead community manager at the game's development studio).
DOTA 2
Name: Defense of the Ancients 2 (abbreviation: DOTA2)
Studio: Valve Corporation
First release: 09.07.2013
Genre: Multiplayer Online Battle Arena (MOBA)
Game mode: Multiplayer
Controls: Keyboard, Mouse
Age rating: 12 years
Professional players: 1,093
What DOTA 2 is all about
Even for experienced players, DOTA 2 is always nerve-wracking: because this real-time strategy game not only inspires its participants with a sophisticated design, but above all challenges them tactically. The starting situation: Two teams (named "Dire" and "Radiant") with five players each compete against each other. Each player chooses one of 115 different heroes. Once a hero has been selected, he is not available to the other players.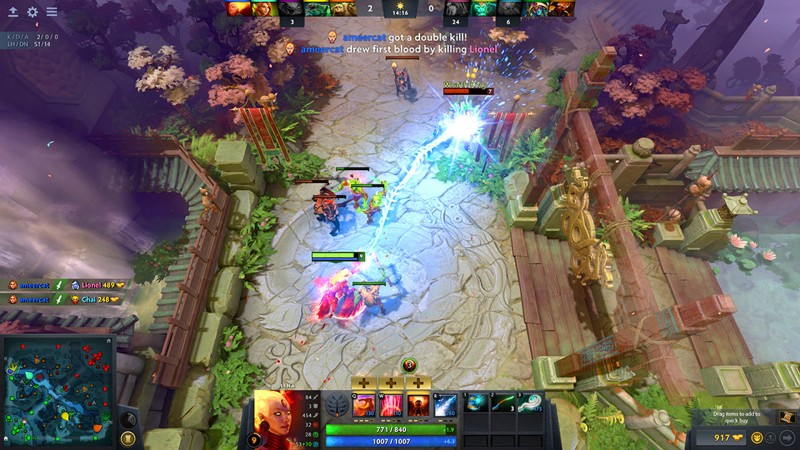 The goal of the game is to defend your own base (the so-called "Ancient") and destroy the enemy base. Before this can succeed, however, each team must first overcome the enemy obstacles. Both teams receive support in 30-second intervals from so-called creeps: These are auxiliary troops that attack the respective opposing Ancient in parallel, and also its obstacles on the way. This makes the game not only a tactical challenge, but also a coordinative one, which is also captivating for spectators.
Fun Facts about DOTA 2
Unknown creator:
The mastermind behind DOTA 2 calls himself IceFrog. Nothing more is known about IceFrog.
Highest prize money in the world:
Hosted by Valve's own developer, "The International" is the largest DOTA 2 tournament in the world. Among all eSports events, the highest prize money is up for grabs here. In 2018 alone, the total amount of money awarded here was more than 20 million euros.
AI clears the field:
As part of a research project, five different artificial intelligences have together managed to beat a team of real players at DOTA 2, according to Technology Review.
Hearthstone – Heroes of Warcraft
Name: Hearthstone – Heroes of Warcraft
Studio: Blizzard Entertainment
First release: 11.03.2014
Genre: Online trading card game
Game mode: Single-/multiplayer
Controls: Keyboard, mouse, touch screen
Age rating: USK 0
Professional players: 828
What Hearthstone is about
Hearthstone is a strategy trading card game by the studio Blizzard Entertainment, which previously also developed World of Warcraft (WoW) and on whose heroes the Hearthstone characters are based.
You start the game with a hero and a fixed set of cards. With each game played, the game unlocks new cards that belong to either the base deck or that of the corresponding hero. From the collected cards, the player can build a custom card deck.
Once the practice mode is completed, one also competes against other players who are at the same game level. The point of the game is to experience exciting card duels. There is no concrete mission objective or anything similar. Additional cards can also be purchased, either with virtual gold coins that players earn or with real money.
Fun Facts about Hearthstone
Warcraft Card Art:
The svg.com reports that Hearthstone cards are based in part on World of Warcraft card art. However, after World of Warcraft passed its zenith, the card designs were already created. However, the developer studio Blizzard Entertainment managed to get the cards to work in the form of Hearthstone's first sets.
Micro-Developer Team:
According to gamersdecide.com, Hearthstone's development team originally consisted of only 15 people, which is absolutely unusual for the gaming world (usually games of such scale have teams of 50 developers or more). While the team has grown since then, the majority of the game as we know it today is based on the original work of those 15 developers.
Fake cards in the credits:
The same site also reports that each of the developers received their own fake card, which is displayed at the end of the game.
eSports games: experience the thrilling matches
The enthusiasm that eSports generates has long since ceased to be hype and has become a lasting euphoria. Not only as an eSports gamer, but also as a spectator, you can experience the excitement of eSports games. Appropriate platforms for this are, for example, Twitch or Smashcast.
Whether you're a gamer or a spectator, you can customize your own eSports jersey in our online store with our 3D configurator. This way, you'll be perfectly equipped to share your enthusiasm with your community!