Team Spirit's Stellar Achievement
Team Spirit has once again etched their name in the annals of eSports history by securing their second The International (TI) title. This monumental achievement has positioned them as one of the elite few organizations to have triumphed at TI twice.
Collapse's Game-Changing Plays
In the recent TI12, Magomed "Collapse" Khalilov showcased his unparalleled mastery with the Spirit Breaker, having selected the hero in pivotal matches, including the grand finals' decisive game. Collapse's hero preference has significantly influenced the game's meta, particularly during TI12. To commemorate this, Valve has rechristened the Spirit Breaker to Team Spirit Breaker in the game, paying homage to the player and the team's outstanding performance.
Spirit Breaker: The Contested Hero of TI12
Spirit Breaker emerged as a sought-after hero during TI12. Out of 150 matches in Seattle, this hero was chosen 36 times and banned in 74. With an impressive win rate of 58.33% at TI12, its potency was even more evident when drafted by Team Spirit, where it boasted an 83% win rate.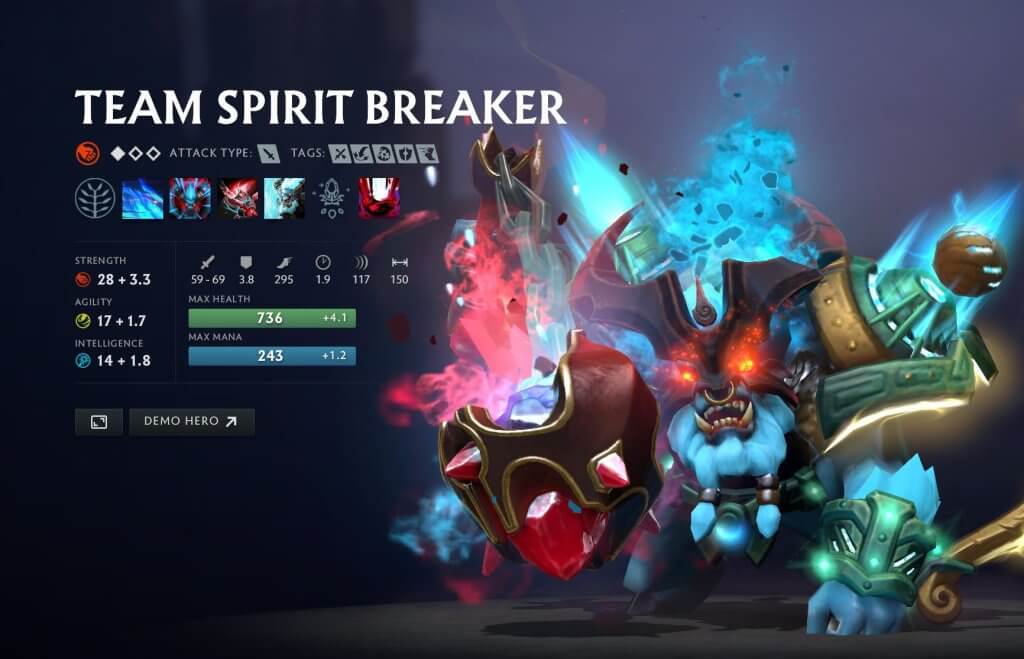 Team Spirit's Championship Memorabilia
In recognition of Team Spirit's TI12 victory, Valve has introduced Team Spirit Champions Stickers. Fans now have the opportunity to acquire these commemorative stickers in various styles: basic, glitter, halo, and gold. This addition allows the eSports community to celebrate and support their favorite team.
Immortal. @Team__Spirit — Brand new Champion Stickers also now available. #TI12 #Dota2 pic.twitter.com/3QL0dlVNwF

— Wykrhm Reddy (@wykrhm) October 31, 2023
Legacy of The International Winners
Valve has also updated the Aegis display in both Radiant and Dire fountains to feature Team Spirit's achievements, roster, and emblem. This gesture mirrors the reverence and respect Valve bestows upon TI champions.
Team Spirit's double TI victory, having previously clinched the title at TI10, places them in the esteemed company of OG. However, OG's remarkable achievement of consecutive TI wins in 2018 and 2019, with an unchanged roster, remains unparalleled.
Team Spirit's dual TI championship has not only cemented their legacy but also reshaped the game's dynamics and meta. Their influence extends beyond mere gameplay and serves as an inspiration for aspiring eSports professionals. The gestures by Valve, from in-game tributes to memorabilia, reinforce the significance of such achievements in the eSports world.