In the unpredictable journey to The International 2023, Entity Esports delivered a shocking surprise by cleanly beating Tundra Esports in the initial stages of the playoff lower bracket. The result? The reigning champions are going home earlier than expected.
Background and Surprises
Tundra Esports' journey in Seattle this year has been nothing short of a rollercoaster. Although they achieved an impressive first position in their group with a 7-1 game score, a defeat in the seeding match against Talon Esports pushed them into the lower bracket. What's even more startling is that Tundra handpicked Talon Esports for this match. On the brighter side for Talon, they have ensured a spot in the top 8 and are set to appear in the Climate Pledge Arena for the Main Event next week.
The Tundra vs Entity Showdown
Amid the tension, Daniel "Stormstormer" Schoetzau, a key player for Entity, expressed his determination in our recent interview. He passionately mentioned, "I want everyone to fight till the end". And, true to his words, Entity exhibited exceptional grit against the formidable Tundra.
Game Insights:
Game One: The game set off on a shaky foot for Entity, primarily due to their early reveal of Naga. This gave Tundra, especially with Topias "Topson" Taavitsainen's mid lane Pugna and Leon "Nine" Kirilin's position 4 Weaver, ample opportunities to strategize and respond effectively. Within the first six minutes, Entity's Tier 1 Tower in the mid lane was demolished. By the 20-minute mark, Entity seemed cornered, preparing for a high-ground defense. However, Tundra couldn't capitalize during the high ground siege. With patience, Entity awaited their core items. Their strategy paid off when they made a remarkable comeback from a nearly 20K gold deficit after securing some key pickoffs on Weaver.
Game Two: Contrasting the first, Entity dominated from the onset. Their aggressive approach stymied Tundra's Alchemist carry draft, ensuring an absolute control of the game.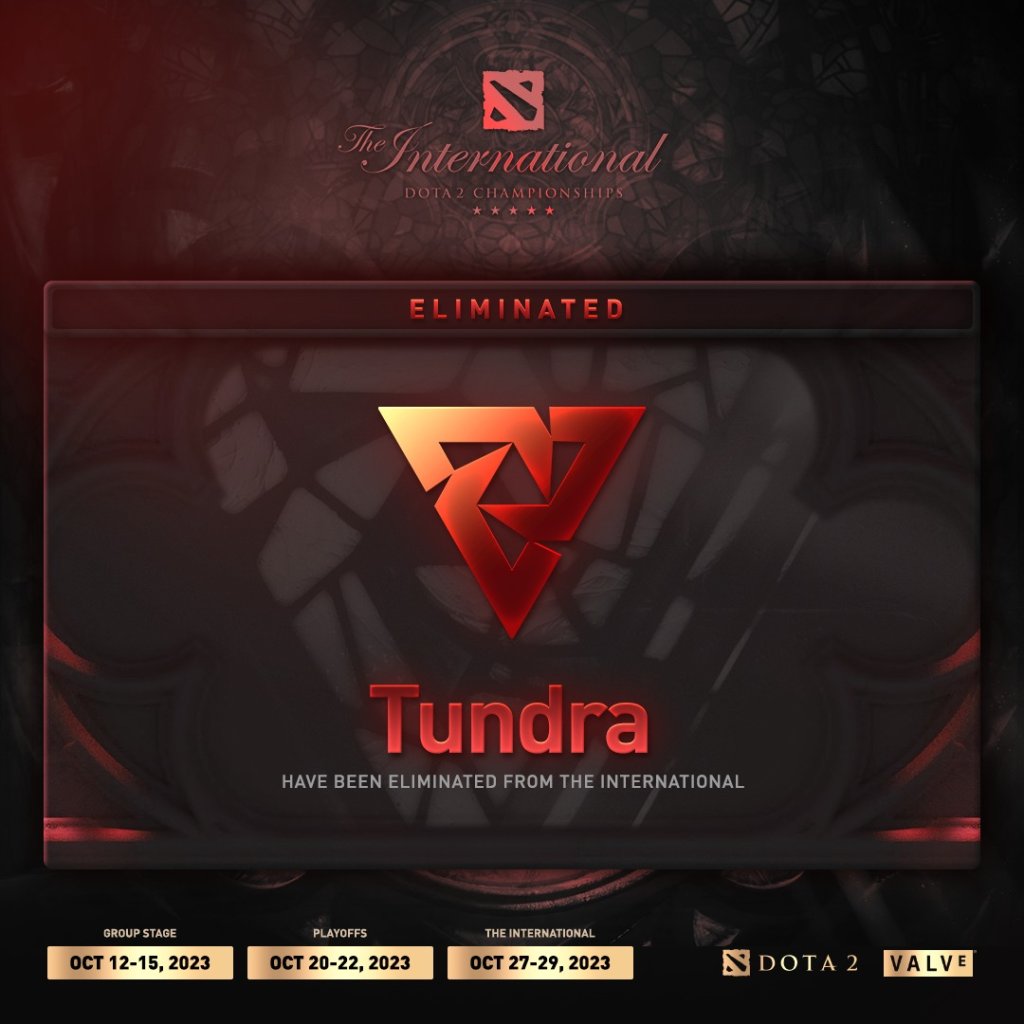 Entity's Victory and the Path Ahead
Having defeated Tundra Esports in such a decisive manner, Entity Esports is just a series away from marking their place in the top 8 at The International. They are set to face Virtus.pro in their next match later today.