The Nintendo Entertainment System, better known as the NES console, celebrates 40 years since its launch. This console hit the market in the 80s, and great sagas debuted.
The NES, one of Nintendo's most popular consoles, turns 40 years old
The popular and beloved Nintendo Entertainment System or as many know it, the "NES," is celebrating its 40th birthday. When this console hit the market, it was not so common to think there could be this type of entertainment system in homes.
After its debut in Japan in 1983, the NES console arrived in the United States two years later, in 1985. While in Europe, this console represented the third generation of the video game industry and arrived at the end of the decade in this region. Europeans began to enjoy this console in 1986.
Details of the Nintendo NES console
The Nintendo NES console was an 8-bit console known as Famicom in Japan. On the other hand, the console had a different design for Western countries.
Undoubtedly, the NES console was a revolution in the video game market. This console helped launch such popular franchises as Zelda, Metroid, and Super Mario, as well as other games still played today.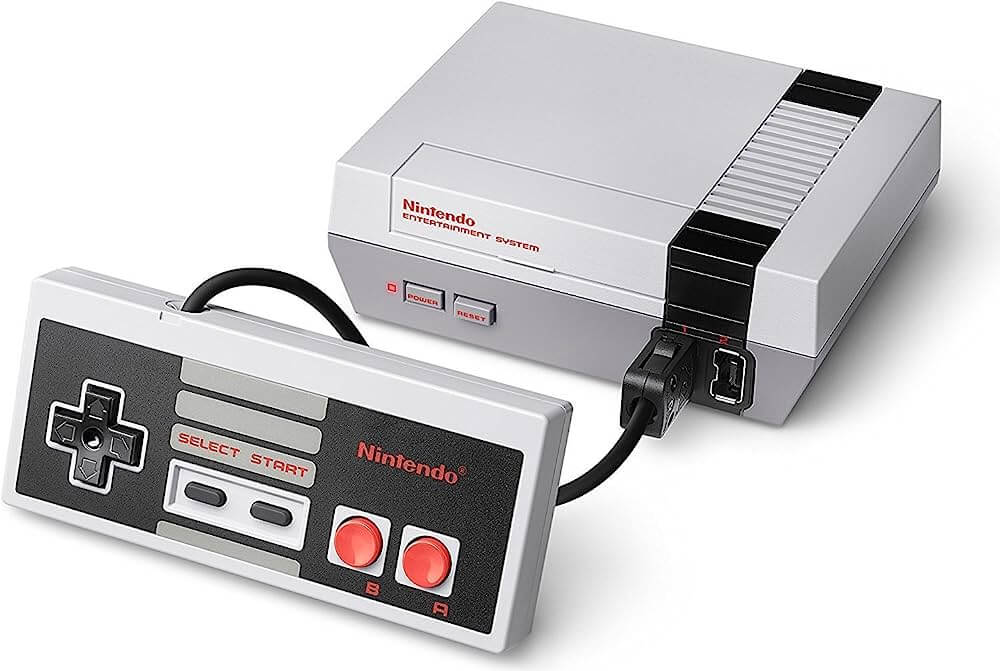 The NES console was able to revive the video game market
At the time, the launch of the NES console was a bit complex. The video game business was not at its best. The video game situation was so critical that there were even fears for its survival in the home format when games like Atari's E.T. failed.
However, Nintendo released the Famicom in its home country on July 15, 1983, with three games: Donkey Kong, Donkey Kong Jr., and Popeye. The rest is history. The platform arrived in the United States in 1985 with a new name, the one we all know, and a design that included major improvements. The NES console was initially launched in New York, where more than 100,000 units were placed for sale. Then the sale of the NES was extended to other cities such as Los Angeles or Chicago. Finally, a year later, Europe received the popular Nintendo console.
Mass video game development
After developing this important console, Nintendo gave its software to mass-produce games. In this way, all users would have many games to enjoy, and more people would want to have them.
The NES console offered all its public games, such as:
Super Mario Bros (1985)
The Legend of Zelda (1987)
Super Mario Bros. 3 (1988)
Duck Tales (1989)
Battletoads (1991), Among many other video games.
On the other hand, in 2016, the Nintendo Classic Mini came to market, which included the 30 most successful video games of the NES console. With the launch of the Nintendo Classic Mini console, the developers wanted to give a second life to a console that gave so much happiness to its users.