As the dust settles on the critically acclaimed first season of HBO's "The Last of Us," fans of the series have a beacon of hope shining brightly on the horizon. HBO has set the gears in motion to commence production of Season 2 in early 2024, overcoming the stumbling blocks of industry-wide strikes that have previously hampered progress.
The Revelation from HBO's Top Executive
In a recent press briefing, Casey Bloys, HBO's head honcho, made the announcement that left fans buzzing with excitement. Although the exact premiere date on HBO's 2024 roster is yet to be revealed, estimations are leaning towards a 2025 release.
Season 1: A Resounding Success Story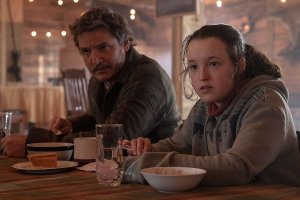 HBO's adaptation of the massively popular video game, "The Last of Us," launched its maiden season in January 2023, capturing the hearts of viewers globally. The storyline, chronicling the harrowing journey of Joel (Pedro Pascal) and Ellie (Bella Ramsey) across a dystopian United States, became an instant hit, painting a grim picture of a society ravaged by a fungal infection.
The Promise of a Sequel
Even before the conclusion of the inaugural season, the show was greenlit for its sequel, signaling HBO's confidence in its apocalyptic saga. Neil Druckmann, alongside Craig Mazin, plans to mirror the success of the first season by adapting "The Last of Us: Part 2," ensuring that the story's continuity remains as compelling as its origin.
Crafting the Path Forward
Entertainment Weekly's interview with the creator gave fans a glimpse into the meticulous planning for the upcoming season. "We've outlined the entire Season 2, ready to hit the ground running post-strike," Druckmann mentioned. It's a testament to the dedication of the team, who had even pitched the first episode's script before the strikes brought a temporary silence to the set.
The Great Success Continues
As we eagerly await the return of "The Last of Us" to our screens, it's clear that HBO is sparing no effort in ensuring the sequel's narrative is as raw and engaging as its predecessor. The stage is set, the players are ready, and the story of survival will unfold anew, promising to once again captivate audiences with its harrowing beauty and emotional depth.