Bandai Namco has unveiled a major addition to Tekken 8, the highly anticipated 3D fighting game set to launch on PlayStation 5, Xbox Series, and PC on January 26th. This announcement introduces a completely original character, Reina, who not only completes the initial roster but also plays a crucial role in the game's new story, "The Dark Awakens".
Reina: A Fusion of Styles and Duality
Reina is not just a new face in the Tekken universe. Planned during the development of Tekken 7 a decade ago, she embodies a blend of modern charm and charismatic evilness, reflecting the dual nature of her personality and combat style. She combines the Mishima karate punches with the acrobatic and aggressive moves of Taido, especially effective near the stage boundaries. Her creation involved collaboration with Tetsuji Nakano, a four-time Taido world champion.
It's time for them to learn their place.
Reina storms the King of Iron Fist Tournament in #TEKKEN8!

Pre-order TEKKEN 8 🤜 https://t.co/YYmfFW0P4p pic.twitter.com/YV69opc2ot

— TEKKEN (@TEKKEN) November 13, 2023
Designed by Bayonetta's Artist: Mariko Shimazaki
The visual design of Reina is the brainchild of Mariko Shimazaki, known for her work on Bayonetta and previously on Tekken 7 characters like Kazumi and Josie. Shimazaki's involvement from the early concept phases helped mold Reina into a martial artist with a young, mysterious look. The 3D model incorporates elements related to her secret past and duality, ensuring an impactful and attractive impression.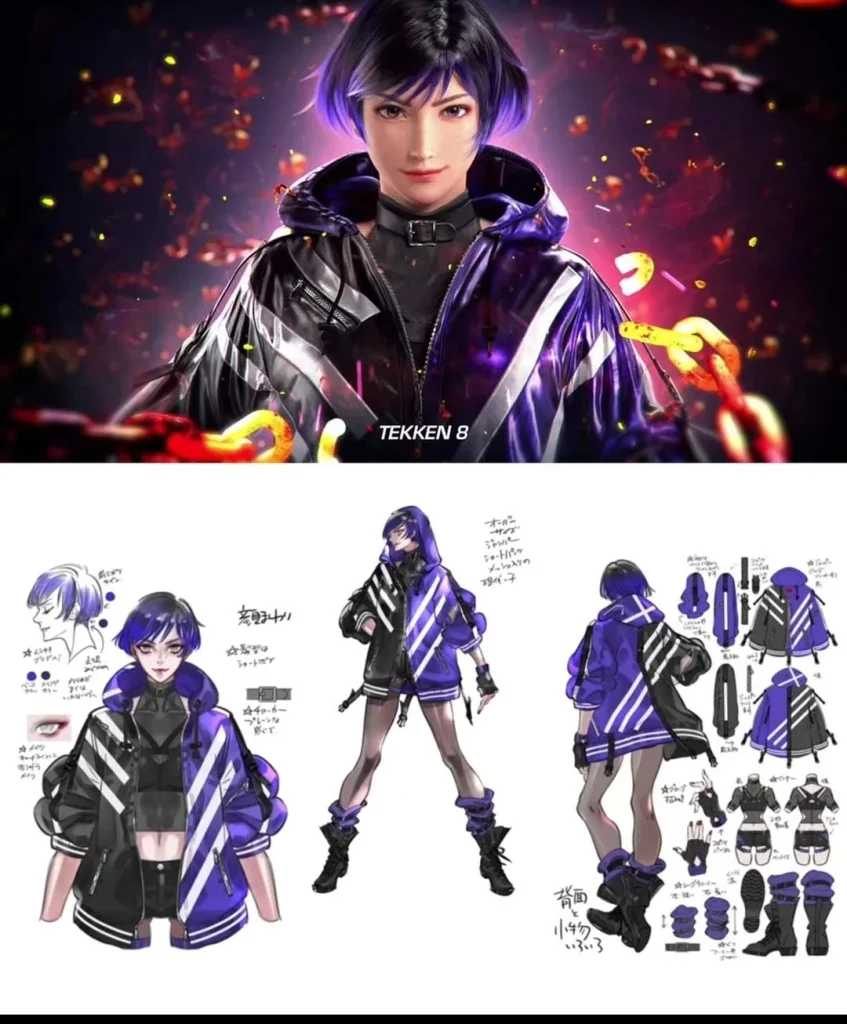 Tekken 8: A Game Changer in the Franchise
Early impressions of Tekken 8 suggest that it brings significant gameplay changes, potentially marking a pivotal moment in the series akin to what Tekken 3 achieved in its time. The introduction of new ideas and elevated spectacularity in Tekken 8 aims to make the fights more thrilling than ever.
Tekken 8 Revolution
Tekken 8, with its revamped gameplay and the addition of intriguing characters like Reina, is gearing up to be a landmark release in the fighting game genre. Fans and newcomers alike should look forward to experiencing a game that could redefine the standards of 3D fighting games.