The Dota 2 International 2023 Tournament already has its start date and, with it, a series of matches that promise to be thrilling. All eyes are on the inauguration of this grand event, where two of the most promising teams will face off in the digital battleground. On October 12th, Seattle will witness the clash between Team Spirit and 9Pandas, a battle many eagerly anticipate.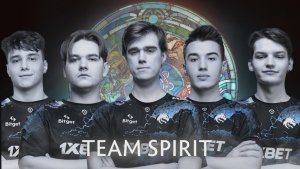 A Beginning Full of Surprises
Team Spirit, having showcased their prowess in numerous previous tournaments, will face their first fiery test against 9Pandas. They aren't the only teams capturing our attention; BetBoom Team and Thunder Awaken also have a scheduled matchup, while Virtus.pro and Gaimin Gladiators promise a separate spectacle.
The Venue: Climate Pledge Arena
The Climate Pledge Arena, formerly known as KeyArena, in Seattle, will be the epicenter of these electronic battles. It's not just a game; it's an event with a prize pool that reaches $1.6 million, an amount that will increase with 25% of the compendium sales.
Strategies and Tactics in the Game
With the commencement of a tournament of this magnitude, teams typically adopt a cautious approach at the outset. The early moments of any TI12 match will be crucial, as each team will seek to study their opponent, identifying their weaknesses and strengths.
The general expectation is that the inaugural match between Team Spirit and 9Pandas will be long and strategic. Both teams will refrain from making hasty decisions, looking for the right moment to attack or defend. Patience will be key, and every move could be the deciding factor between victory and defeat.
Promisin Start
The beginning of TI12 promises to be an event that will remain in the memories of Dota 2 fans. The combination of elite teams, a grand stage, and the thrill of the game itself guarantees an unparalleled spectacle.