Team Spirit's astounding performance at Dota 2 The International 2023 has taken many by surprise. Their seamless blend of strategy, adaptability, and in-depth understanding of the current meta has positioned them as a force to be reckoned with. Here's a closer look at how Team Spirit is rewriting the playbook of dominance.
Strategic Prowess in the Draft
Team Spirit drafting strategy sets them apart from the competition. Their ability to reserve the last pick for Yatoro—ensuring he always has an advantageous matchup—demonstrates their forward-thinking approach. Even when opposing teams target Yatoro with bans, his adaptability shines through, allowing Team Spirit to maintain their gameplan.
Beyond Just a Diverse Hero Pool
While a diverse hero pool has certainly given Team Spirit an edge, it's their overarching game strategy that truly differentiates them. Recognizing the value of a strong late-game carry, the team crafts strategies around Yatoro, ensuring he gets the space to outmaneuver and outpace opponents. This approach often sees mid-player Larl making sacrifices for the greater good of the team. Despite these challenges, Larl has risen to the occasion, emerging as a cornerstone of Team Spirit success.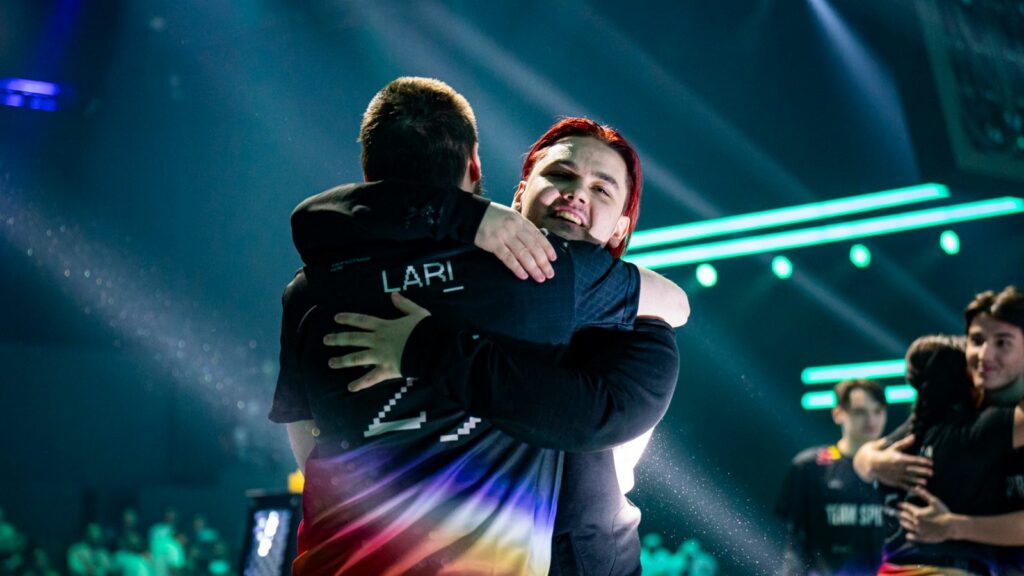 A Calculated Approach to Matchups
Team Spirit playstyle exudes confidence and precision. Rarely do they engage in fights when the odds are stacked against them. By accurately gauging their strengths and weaknesses, they can tailor their strategies to optimize their chances of success in each match.
The Upcoming Showdown
As the main event of TI 2023 looms on October 20, all eyes are on Team Spirit as they gear up to face their regional adversaries, Virtus.pro. With ambitions of matching OG's iconic two-time record, securing another Aegis is clearly in their sights.
Hopeful for a second victory, Team Spirit
Team Spirit rise in Dota 2 TI 2023 serves as a testament to the importance of adaptability, strategy, and team synergy. Their holistic approach to the game, combined with their dedication and commitment, has positioned them as favorites in the eyes of many. As they head into the upcoming matches, it will be exciting to see if they can maintain their momentum and clinch another historic victory.