Team Spirit, a prominent esports organization from Russia, has enthusiastically launched its new uniform for the 2023-24 season, just in time for the anticipated tournament: The International 2023.
Redesign for a New Era
Expectations are sky-high, and the team is not only preparing strategically for in-game confrontations but has also decided to step up in its image. The essence of the jersey retains the team's characteristic spirit but with a modern touch that will surely stand out on the global stage.
More Than Just Jerseys
In addition to the uniform, Team Spirit has expanded its range of merchandise. The new collection, now available in their official store, includes a shirt, a sweatshirt, and a bag reflecting the team's energy and passion. A perfect way for fans to show their support.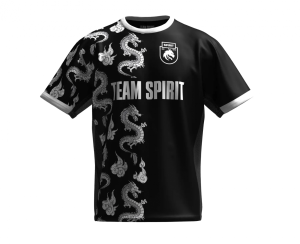 The Big Event: The International 2023
The International 2023 promises to be one of the year's highlighted events. Scheduled to take place from October 12 to 29 at the iconic Climate Pledge Arena in Seattle, USA, this tournament will not only feature the participation of the best teams but will also boast an impressive prize pool of $1.6 million, plus an additional 25% from compendium sales. For those wishing to follow each play and strategy, a special report has been enabled, providing real-time updates.
Launch Protagonists
The announcement of the new uniform featured key figures from Team Spirit: Miroslav "Mira" Kolpakov, Kamil "Koma" Biktimirov, and Vyacheslav "Art1st" Lyadnov. While Mira embodies the fiery competitive spirit of Dota 2, Koma stands out as the club's charismatic broadcaster, and Art1st contributes his talent as a host.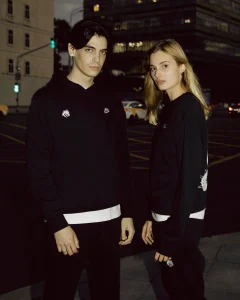 A Special Touch for Fans
As icing on the cake, those who place orders will receive a special edition of the satirical magazine Spirited. This publication includes unfiltered interviews, a quirky horoscope, training tips from Larl, self-defense lessons with Silvername, and other surprises.
Style and Talent
Team Spirit's redesign comes at a pivotal time, symbolizing not only its evolution as a team but also the constant adaptability and renewal in the world of esports. Jerseys are not just a piece of fabric but a representation of the commitment, passion, and fighting spirit that each player brings to the battlefield. As we await the start of TI12, it's the perfect time to acquire the merchandise and show support for Team Spirit.