T1 vs Bilibili Gaming: A Clash of Titans
The group stages of League of Legends Worlds 2023 have been nothing short of thrilling. With the close of the 2-1 basket, all eyes are on the faceoff between T1 and BLG, two giants in the world of League of Legends esports.
Analyzing T1's Form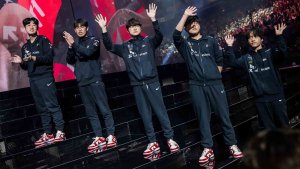 T1 comes into this matchup as the slight favorites. Betting odds point to their victory with rates hovering around 1.82.
Historically, T1 has been a team that's always been there or thereabouts. They claimed the title in the LCK Spring 2022 and followed it up with three consecutive second-place finishes at the MSI, LCK Summer, and Worlds 2022. The 'second-place curse' continued into 2023, with them landing second in the LCK Spring 2023 and later settling for third at the MSI 2023. But will this be their time?
Peeling Back BLG's Performance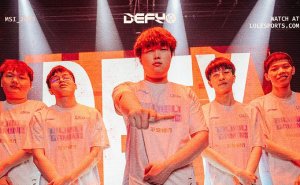 BLG, on the other hand, are slightly trailing with victory odds of around 1.88.
Their rise in the past season has been meteoric. They burst onto the scene in the Chinese region, securing a spot at the Mid-Season Invitational 2023. Their performance at this international event was noteworthy, reaching the grand finale only to be bested by JD Gaming.
The start of 2023 saw BLG undergoing a massive revamp with a top-notch lineup. This could be their secret weapon against seasoned teams like T1.
T1 vs BLG: A Look at Past Duels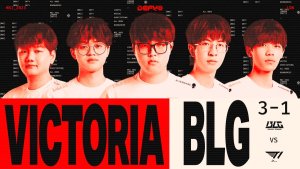 In their 2023 MSI playoffs encounter, BLG emerged victorious, defeating T1 with a 3-1 scoreline. This past performance will surely play on the minds of both teams.
Who Takes The Crown: T1 or BLG?
Given the sheer talent and form of both teams, this is set to be a nail-biter. Both T1 and BLG are neck and neck when it comes to the odds, indicating a match that could go either way. However, if one had to pick a victor, the scales tip slightly in favor of T1, but it's bound to be a fierce battle. You can bet for T1 in the 22Bet oficial site!
Tomorrow's #Worlds2023 schedule! pic.twitter.com/VEUw5egxK2

— LoL Esports (@lolesports) October 27, 2023
Do your Bet!
This matchup is more than just a game; it's a battle of strategy, skill, and determination. While T1 seems to have a slight edge, counting out BLG would be a mistake. For those looking to place bets, weigh your options carefully and consider the rich history and form of both teams.