T1 has become more than just a team; it's a legacy in the League of Legends esports scene. Representing the heart of the League of Legends Championship Korea (LCK), T1 stands as a beacon of hope, akin to a warm hearth on a cold, unforgiving night.
This team has, time and again, held the line against international rivals, recently exemplified by their sweeping victory against LNG Esports with a decisive 3-0 scoreline. The significance of this win cannot be overstated as it reflects not only on strategy and skill but also the preservation of Korean esports prestige.
T1's Semifinal Fortress in Worlds Competition
When challenges loom over the LCK, T1 stands tall as its unwavering shield, consistently securing a semifinal berth at Worlds—a claim no other team can make with such consistency.
It was the 2019 World Championship that spotlighted T1's tenacity, led by the legendary Lee Sang-hyeok "Faker," saving South Korea from witnessing the fall of its representatives before the semifinals. Such successes are not a product of fortune alone but of the groundwork laid by meticulous preparation and strategic foresight.
The Spectacle Against LNG Esports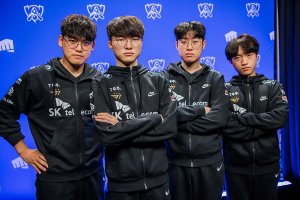 The clash with LNG Esports was more than just a match; it was a testament to T1's dominance on Summoner's Rift. The spotlight shone on the mid-lane where "Faker" showcased his superior skills, reminiscent of the eternal tussle between Obi Wan and Anakin Skywalker.
Commentator Isaac Cummings-Bentley "Azael" fittingly exclaimed during the broadcast, "LNG is praying but God is in T1," encapsulating the essence of the quarterfinals and Faker's pivotal role in them.
The Cultural Impact of T1's Victory
T1's triumphs extend beyond the game; they hold a cultural significance. A defeat in Busan, for instance, would have marked a cursed spot within South Korea's proud esports landscape, echoing past disappointments like the Mid-Season Invitational in 2022 and the 2018 Worlds.
These events serve as reminders of how times have changed, with the 2014 assumption of a Korean champion no longer a certainty. Yet, even amidst a strong showing in 2022, T1 could not secure a victory at home against Royal Never Give Up, leaving a bittersweet aftertaste and a desire for redemption.
The Unhealed Wound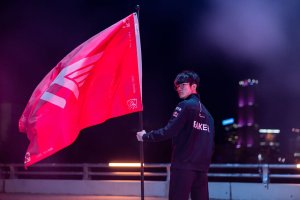 Despite avoiding an outright crisis with their win over LNG Esports, T1 and the LCK are not yet in the clear. Aspirations for another international title, nearly a decade since their last, hang in the balance. The emotional stakes are as high as the technical ones, with the painful memory of a finals without Korean presence still fresh.
T1, therefore, carries the weight of national pride on their shoulders, with the 2023 World Championship looming as a potential closing chapter for this iteration of the team, as indicated by "Gumayusi," the team's AD Carry.
Korea's Stance in International League of Legends
T1's current journey resonates with the entire Korean League of Legends community. As noted by Kelsey Moser, coach of Evil Geniuses, T1 remains the sole Korean team in a semifinal landscape dominated by Chinese teams.
This position presents T1 with the opportunity to reverse the narrative set by EDward Gaming in 2021. Anything less than a victory on home soil would not only be a defeat for T1 but a deepening scar on South Korea's esports legacy.
Staying on Top
T1's path in the League of Legends esports arena is not just a tale of victories and defeats; it is a chronicle of cultural pride, resilience, and the unyielding spirit of competition.
As the 2023 World Championship approaches, all eyes will be on T1 to see if they can rise to the occasion and claim the international title that has been elusive in recent years. Their journey is not merely for a trophy, but for the restoration and celebration of South Korean dominance in the esports world.