In an unforeseen move that's stirring the gaming community, legendary rapper Snoop Dogg, alongside his son Cordell Broadus, have unveiled 'Death Row Games'. Mirroring the legacy of the 'Death Row Records' established in 1991, Death Row Games seeks to uplift minority creators within Fortnite's Unreal Engine Fortnite (UEFN) ecosystem.
This forward-thinking initiative is set on "expanding the narrative" in content creation, heralding a new chapter for diversity in gaming.
Building on a Legacy of Creativity
With Death Row Records' tumultuous but impactful history as a backdrop, Snoop Dogg's venture into the gaming realm isn't his first. His forays into gaming and esports, including successful collaborations with Call of Duty and a brief involvement with FaZe Clan, have paved the way for this ambitious new project.
The Birth of Death Row Games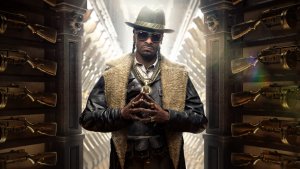 The inception of Death Row Games is more than a business venture—it's a commitment to change. As Cordell Broadus emphasized, the journey to Death Row Games has been years in the making. Their focus is not just on launching games but on nurturing a home for diverse creators in the gaming world, ensuring they're part of the narrative shaping the future of gaming.
Embracing the UEFN Revolution
Through Death Row Games, creators are invited to harness the power of UEFN in Fortnite to develop and showcase their games. The UEFN has recently soared in popularity, with creative minds launching significant projects that resonate with audiences and demonstrate the untapped potential in this space.
Gaming Revolution
Death Row Games is poised to revolutionize the gaming industry by providing a platform where diversity and creativity flourish. Keep an eye on UEFN's latest developments and Death Row Games' upcoming releases as they redefine gaming culture and representation.