Former professional LoL player William "Scarra" Li has commented on a change that can be implemented to save the North American professional LoL league.
Scarra comments on the current state of the North American LoL league
Recently, Scarra commented on the current state of North America's LoL league and stated that the esport in this region could be saved if management re-enabled the dual queue in the Master+ rankings.
A couple of days ago, Disguised Toast organized a game where great players and former LCS players were present. Scarra, the 33-year-old player, was present at the game, and at the conclusion, he commented on a solution that Riot Games can apply to solve the crisis they are facing right now.
The former player commented that if Riot Games wants professional players to continue playing in the LCS, it must activate the double queue above the Master ranking in the region again.
Scarra says everyone wants professional players to play again, so Riot Games can solve the problem. According to Scarra, the duo queue above the Master is that solution.
Next, Scarra states that he doesn't give a damn about fair competition; to him, it's not worth it. He is one of the players who originally wanted to keep the solo queue a few years ago.
On the other hand, Scarra comments that playing solo in the top rankings is very difficult; furthermore, he claims that if the duo queue is enabled again, the game can be much more fun and a better experience for the players.
But that's not all; Scarra stated that if Riot Games enables a duo queue above Master grade, the player will return to the LCS competitive scene.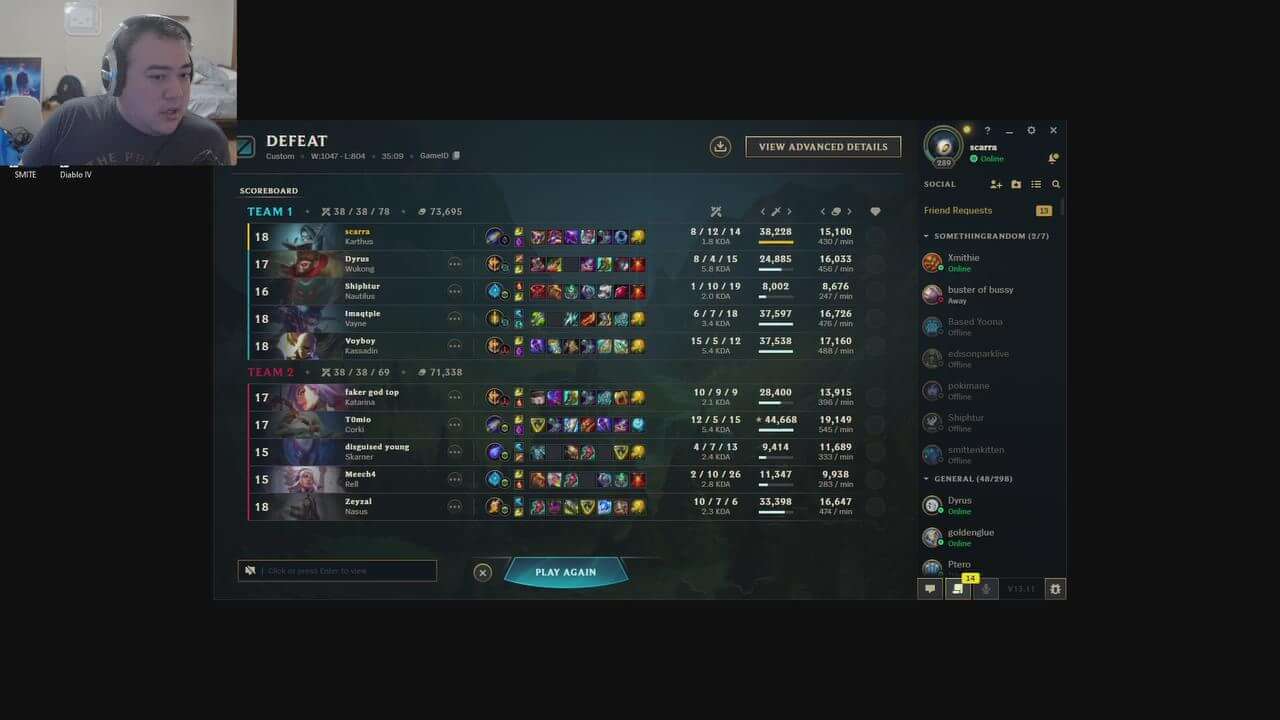 LCS Player Strike
A topic attracting the attention of the entire LoL community is how the North American League can be saved. Recall that a few days ago began, a strike of players in the LCSPA, which has led to the postponement of the start of the summer season.
After modifying the NA Challenger League regulations, the LCS Players Association called for a players' strike. A vote on May 28 approved this strike.
Remember that the modification implemented by Riot Games no longer obliges organizations belonging to the LCS to maintain their NACL rosters. As a result, after the rule change, some organizations abandoned their NACL rosters.
The LCS summer season is in jeopardy; the start was scheduled for June 1 but was postponed for two weeks. It is expected that, in that pause time, the LCSPA and Riot Games management will agree to get things back to normal.