The esports world was taken by storm when news broke out that the Esports World Cup in Saudi Arabia is set to have the largest prize pool in esports history. This ambitious venture is backed by Saudi Arabia's unyielding drive to carve a niche for itself in the world of competitive gaming.
---
A Paradigm Shift in the Gaming Landscape
This colossal event is the brainchild of Saudi Arabia's ongoing initiative to morph into a thriving hub for the esports industry. A project of this magnitude translates into billions of dollars being injected into the global gaming ecosystem.
---
A Gathering Like No Other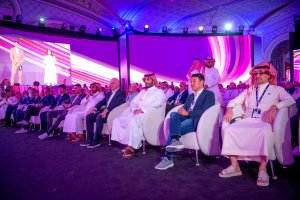 The recent "New Global Sports Conference" was nothing short of spectacular. It was a congregation of who's who from the realms of gaming and esports. Here's a breakdown of the prominent attendees:
Ralf Reichert, former head of the ESL FACEIT Group and the current CEO of the Esports World Cup Foundation.
SAR Mohammed bin Salman bin Abdulaziz, Crown Prince and Prime Minister of Saudi Arabia.
Gianni Infantino, the face of FIFA.
Industry stalwarts from G2 Esports, Team Vitality, and Ninjas in Pyjamas.
Key executives from global giants such as Sony, Take-Two Interactive, Tencent, Ubisoft, and Sega of America.
The presence of sports icon Cristiano Ronaldo was the icing on the cake.
---
Saudi Arabia: The Future Esports Epicenter
With an esports stadium under construction in Riyadh that can accommodate a whopping 17,000 fans, the anticipation for next summer's Esports World Cup is palpable. This endeavor underlines Saudi Arabia's commitment to shape the "global esports and electronic sports ecosystems."
In recent weeks, the Saudi Esports Federation has entered into numerous partnerships with global organizations and brands. While these partnerships have stirred controversy among certain esports aficionados, the overarching vision remains clear.
---
More Than Just a Tournament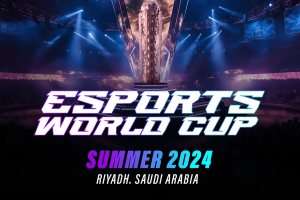 While the grand prize pool of the Esports World Cup might be perceived by some as an attempt to bolster Saudi Arabia's tourism or reinvent its global image, there's no denying its monumental significance in the esports domain.
---
Rewriting the Esports
The Esports World Cup in Saudi Arabia promises to be an event that will rewrite the annals of esports history. With an unparalleled prize pool and a gathering of the brightest minds in the industry, it is set to become a benchmark for future global esports events. The world will be watching, and the stakes have never been higher.