As the digital realm evolves, not all platforms keep up. In a move reflective of changing tech tides, Rockstar Games recently revealed a decision that could potentially exclude thousands of dedicated PC gamers from their beloved world of Grand Theft Auto Online.
The End of an Era: No More Support for Windows 7 and 8
One of the most celebrated titles in the gaming community, Grand Theft Auto V, has enjoyed a loyal fan base for a solid decade. Its expansive online mode consistently draws players back into its immersive environment. However, a significant portion of its community faces the likelihood of losing access. The cause? Rockstar Games' decision to discontinue support for Windows 7 for this particular game.
Although Microsoft ceased Windows 7 support in February 2020 and followed suit with Windows 8 in January 2023, it's taken Rockstar a bit longer to follow the trend. In line with Microsoft's cessation of support for the Windows 7 and 8 operating systems, Rockstar Games will also terminate its backing for these platforms, effective January 30, 2024.
In an official statement, the renowned gaming company behind blockbusters like GTA and Red Dead Redemption said, "In light of Microsoft's support conclusion for the Windows 7 and Windows 8 operating systems, Rockstar Games will no longer accommodate these platforms from January 30, 2024."
Rockstar's Recommendations for Continuous Gameplay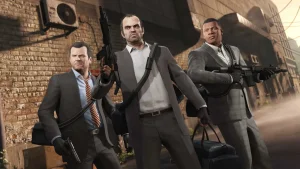 For an uninterrupted, premium gaming experience, Rockstar Games is actively encouraging Windows 7 and 8 users to upgrade to the currently supported operating systems: Windows 10 and Windows 11. Such a move ensures not just continued access but also the latest platform features.
But what about those die-hard users who resist the change? The likely scenario? They might just lose out on accessing Grand Theft Auto Online and other titles via Rockstar's official game launcher.
Steam's Stand on the Matter
It's not just Rockstar that's moving ahead. Players hoping to access the game through Steam will find themselves in a similar bind. Valve, the mastermind behind the platform, has already declared that starting January 1, 2024, Steam will no longer run on Windows 7 and 8.
The Correct Decision?
As technology progresses, adaptation becomes crucial. For ardent gamers, it's essential to stay updated not just in gameplay but in system requirements too. While the decision by Rockstar Games and Valve might seem stringent, it's in line with ensuring optimum gameplay experience. Upgrading systems is not just about keeping up with times; it's about diving deep into unparalleled gaming realms.