Riot Games has strived over the years to ensure the highest levels of competitive integrity in its games. With Riot Vanguard, the anti-cheating system for video games, the developer aims to ensure that all players compete without any advantage.
Today we tell you all the details about how Riot Vanguard's anti-cheating system works.
All the details of Riot Vanguard
Riot Games Vanguard
For those who don't know what Riot Games Vanguard is, it is the strictest anti-cheating system in the gaming industry. Anti-cheating technology has become increasingly important in recent years as online gaming has become increasingly popular. Therefore, Riot guarantees a fair and enjoyable gaming experience by eliminating any cheating from the game.
How Riot Vanguard Works
This software from Riot Games called "Riot Vanguard" was developed to eliminate hacking and cheating. Riot Vanguard runs in the background while you enjoy an online game; this software monitors your PC's memory and constantly looks for unauthorized changes to the game files. When the software discovers what appears to be cheating, it quickly terminates the game and reports the cheating player's account.
Riot Vanguard has the particularity that it can enter directly into the PC hardware to determine any suspicious activity. That is why Riot Vanguard can quickly monitor and detect suspicious behavior. But that's not all; this software employs machine learning techniques, thus improving its effectiveness over time.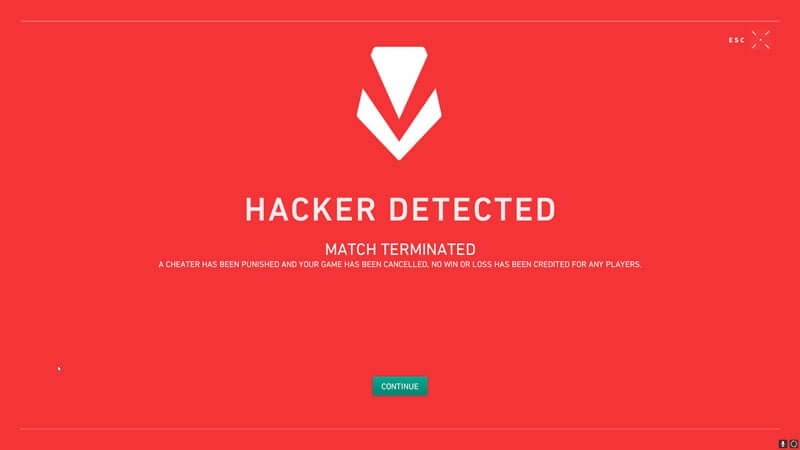 Riot Vanguard information access
Many people may wonder what kind of information this Riot Games anti-cheating system has access to. This system can access your system information, i.e., the personal data you registered in the game. This software cannot monitor your web browser; it simply provides Riot Games with your game account data.
Since the launch of this software Riot Games has assured the entire player base that this system does not collect personal data. It was created to fight against cheating players; moreover, Riot Games has taken many measures to make its software completely secure.
It is important to note that this anti-cheating system is used in VALORANT; many LoL players want it implemented in Riot's MOBA. Although LoL has a good anti-cheat system, it is less powerful than Vanguard.
For their part, the developer has stated that since hacks in LoL do not have such a high impact on the game, they have not seen the need to implement Vanguard software. However, Riot has stated they intend to implement this software for their next video games.