Redefining Competitive Integrity: The Swiss Format
In the ever-evolving landscape of esports, Riot Games has yet again made a groundbreaking move with its Worlds 2023 format. Transitioning from the conventional Play-In phase to an exhilarating Swiss format, the change has been nothing short of revolutionary.
This Swiss system, renowned in the world of chess and prevalent in other esports domains like Counter-Strike and Rocket League, provides an equitable battleground. Teams with a winning streak face those on a similar trajectory, and the same goes for the squads tasting defeat. The inherent fairness is undebatable.
---
The Controversial Draw: Embracing the Unknown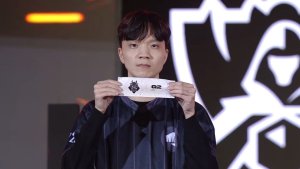 Perhaps the most debated aspect of Worlds 2023 has been the unpredictable daily draw. This randomized selection has given rise to viral moments, notably thanks to Vicente, the unbiased Korean referee.
Although some critique the chance encounters of regional teams facing off early, such as JD Gaming vs. LNG and BLG or Dplus KIA vs. KT Rolster, it's this unpredictability that injects raw excitement into the mix. After all, who can resist the allure of unexpected matchups like Team BDS vs. MAD Lions?
---
Expanding Opportunities for Dark Horses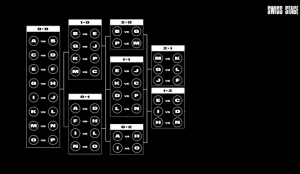 With this fresh format, teams like G2 Esports, NRG, and KT Rolster find themselves with a heightened shot at playoffs – a prospect that might've been distant under previous systems.
The new format also ensures there's no shortage of nail-biters. Highlight matches like Cloud9 vs. Fnatic or the thrilling encounter of Elyoya against Weibo's titans ensure that the journey to the grand finale is packed with action.
---
The Appeal of Bo3 Showdowns
While Bo1 matches may lack the extended suspense, the Bo3 series compensates by offering raw intensity. The dynamism and strategy that teams bring into these series encapsulate the spirit of competitive esports.
Front-runners like JD Gaming and Gen.G, sitting comfortably at a 3-0 scoreline, have undoubtedly showcased their prowess. However, the format ensures that even the titans need to remain vigilant.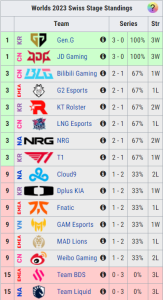 ---
The Charm of the Unexpected
Is there not beauty in unpredictability? While some might argue about teams advancing without facing the giants, it's essential to remember that the unpredictability element is what makes sports thrilling.
Why settle for the recurrent LPL vs. LCK narrative? Though we might witness it in the semifinals or the grand Worlds 2023 finale, the journey leading up to it remains unparalleled.
---
Great Decision from Riot Games
Riot Games has truly outdone itself with the League of Legends Worlds 2023 format, offering fans and players alike a fresh, unpredictable, and exciting journey. As esports enthusiasts, let's embrace the innovation and look forward to similar adaptations in future tournaments, be it MSI or regional competitions.