Prepare for the reimagined battle as League of Legends' Arena mode makes a comeback in patch 13.23. With an expected drop date of November 21, 2023, this update is already creating waves of anticipation. But before it officially launches, players can dive into the Public Beta Environment (PBE) as early as November 8th, an opportunity to iron out kinks and provide Riot Games with crucial feedback.
Reintroducing the Arena: A New Chapter of Strategy and Fun
The Arena mode's return isn't just a simple re-release; it's a transformation aimed at addressing past imbalances and enhancing player experience. One significant change is the ability to team up with a larger group of friends. Now, squads of four, or even eight in premade teams, can engage in the fray without impacting their ranked points. Private lobbies will also become a possibility.
Champion Balancing and Boost Alterations
Riot Games is set to roll out a new wave of improvements for champion balancing and boosts. The focus is on versatility, breaking away from class-specific advantages to offer a more flexible map presence. Additionally, the champion selection process has been restructured to incorporate a blind pick followed by a reveal phase, encouraging strategic counterplay.
Gameplay Enhancements and Mobility
Riot acknowledges the community's request for a broader array of viable champions and confirms their commitment to this cause. The introduction of 'hexportals' promises to add an extra layer of mobility within the Arena, urging players to get acquainted with this mechanic across other game modes like ARAM.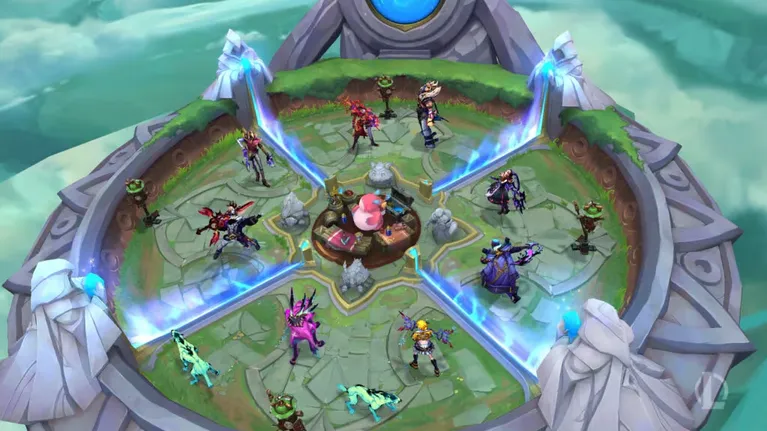 Additional Tweaks and Ranked Adjustments
Cameo appearances by champions such as Sett, Pyke, Gwen, Sylas, and Thresh will spice up the map.
Improvements to 2v1 phase encounters aim to eliminate frustration and provide a more balanced experience.
Adjustments in ranked play will offer a more accurate reflection of each player's MMR.
A new challenge system is on the horizon, complete with exclusive rewards.
Although currently a single queue, the possibility of separate queues for normal and ranked play is on the table.
The Renaissance of Rivalry: Unveiling League of Legends' Arena 2.0
With League of Legends' Arena 2.0, Riot is not just revisiting a past game mode; they're reinventing it. With thoughtful changes aimed at balance and enjoyment, and the potential for camaraderie and competition, Arena 2.0 looks set to capture the hearts of players once again.