Recently, Valve has started updating the resources for the new version of Counter-Strike. Yesterday, June 5, Valve allowed players in the workshop to get hands-on with the updated models available for the ongoing CS2 drip.
Players can experiment with new skins since weapon models are already available in the Counter-Strike universe. In addition, at this time, players have access to additional components which the CS2 developers have provided. But that's not all; they also have the workbench materials and publishing tools they previously enjoyed.
Updates in the CS2 Workshop
Valve has taken it upon itself to make an update discreetly, where weapon models and the CS2 workshop materials have been added. This way, the more creative players can experiment with them.
So, an avalanche of new CS2 material will likely emerge in the coming days. In addition, you can be prepared to see a lot of CS2 workshop appearances circulating the various social networks.
On the other hand, the downloadable file made available by Valve contains the entire selection of available weapon models. However, the main point of interest for many players is the taser. Thanks to this, players now believe that unlike CS:GO, the taser will finally have skin in CS2.
On the other hand, the original CS2 catalog highlights the changes the game developers have made to the maps with the new Source 2 engine. However, as this small update only included the weapon models, we won't be able to see changes to the maps for now.
However, the character models and maps may arrive shortly as the weapon models have seen the light of day.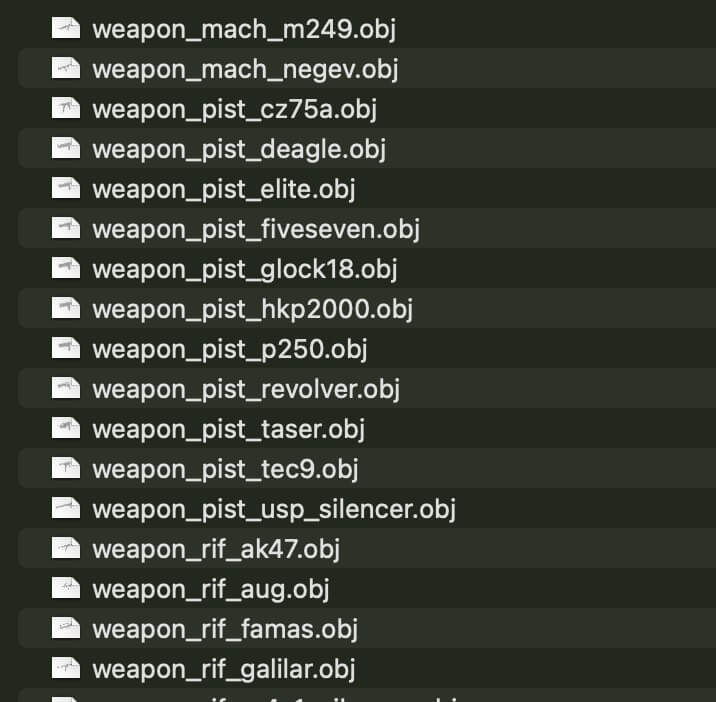 Arrival of CS2
The arrival of CS2 for the eyes of the entire community is about to arrive; let's remember that a couple of days ago, the developer changed the "HackerOne" policy.
The policy change left CS:GO exposed to many possible bugs without a developer to fix them. Included in the change made by Valve is the date "June 14," which has stoked players' excitement for the imminent arrival of CS2.
On the other hand, with updates arriving several times during the week, it seems there are only a few days left until the arrival of the new version of the game.
At the moment, no date has been officially confirmed; but the whole community of players hopes that Valve has fixed all the bugs in the CS2 beta. This way, they will be able to release it quickly, and everyone will be able to enjoy the new game.