The world of PUBG is set to expand with the addition of Rondo, a new map that combines traditional aesthetics with modern visual effects. As the largest map ever introduced in PUBG: BATTLEGROUNDS, Rondo promises a diverse battleground with a mix of natural beauty and urban warfare.
Release Dates
PC: Update 27.1, available from December 6.
Consoles: Following on December 14.
Distinctive Areas of Rondo
Southwest Region:
Features: Lakes and bamboo forests.
Gameplay: Offers serene surroundings for strategic play.
Northeast Region:
Environment: Characterized by several ridges.
Challenge: Demands high-level navigation skills.
Yu Lin:
Surroundings: Encompassed by lakes and forests.
Aesthetics: Epitomizes traditional beauty.
Tin Long Garden:
Location: Nestled in a traditional residential area.
Landscape: Cascades and rocky mountains blend nature's grandeur.
Mey Ran:
Setting: A mix of buildings and rivers.
Combat: Ideal for water-based battles.
Urban Landscapes:
Jadena: Dominated by skyscrapers and neon signs, perfect for urban warfare.
NEOX Factory: Features unique battle scenarios, including a vehicle testing track and the NEOX Blanc.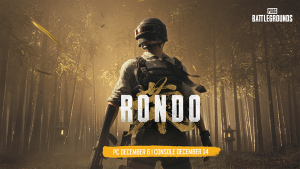 Other Notable Areas:
Rin Jiang, Jao Tin, and the Stadium: Each offers visually distinct experiences and strategic challenges.
Anticipation Among Players
Gamers are eagerly awaiting the chance to explore Rondo's unique landscapes and uncover hidden elements within its new zones. The map's diverse environments promise to enrich the gaming experience, adding new dimensions to the quest for the coveted "Winner Winner Chicken Dinner."
A Blend of Tradition and Modernity
As Rondo prepares to join PUBG's map rotation, players should gear up to navigate its varied terrains and adapt their strategies to its unique environments. This new map is not just a battleground; it's a journey through contrasting worlds, offering an unparalleled experience in PUBG's universe.