PUBG Mobile's Revolutionary Strategy
PUBG Mobile has unveiled a robust $100M investment strategy aimed at honoring and financially incentivizing the game creators. This is an extension of their enduring commitment to the gaming ecosystem. Dubbed as the Wonder Creators Network, this strategic financial move is designed to support the co-creation ecosystem of the game over the upcoming three years.
This impressive budget will primarily be funneled into contests, various opportunities, and rewards, reflecting PUBG Mobile's unwavering commitment to its creators and the invaluable content they generate within the game.
Ptopia Design Project & World of Wonder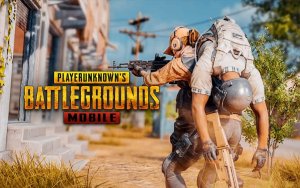 Central to PUBG Mobile's creator ecosystem is the game's Ptopia Design Project (PDP). This distinctive initiative partners with talented artists to curate in-game content for players. Moreover, the recently introduced World of Wonder (WOW) gameplay mode takes creativity to a new horizon. This feature grants players the power to architect their unique game maps and modes, drawing parallels to similar creative undertakings in games like Fortnite and Roblox.
Rewarding Creativity: A Closer Look
For creators who actively participate in the 2023 World of Wonder and Ptopia Design Project competitions, they stand a chance to share a substantial prize pool of $750,000. The commitment doesn't end here. There's anticipation around a further incentive plan set to roll out in 2024, which will pump tens of millions into the creative endeavors.
Specifically, within the World of Wonder mode, every new update cycle will introduce at least one themed contest. Not only will this contest come with a shareable prize pool of $50,000, but it also brings along a plethora of in-game rewards. The forthcoming creator showdown event is slated for the version 2.8 update, where creators will be presented with opportunities to devise thematic maps.
Democratizing Game Design: Player Voting & Rewards
A fascinating twist in the tail is the players' empowerment to vote for their favorite maps. These player-endorsed maps will then enter a competition, where they vie for a cash reward of up to $1,000. The top 200 map designs will partake in a $50,000 cash prize, and in a show of appreciation, the top 5,000 creators will divvy up crate coupons exceeding $10,000 in value.
Rapid Growth & Expansion
Over the past 24 months, PUBG Mobile has been flooded with a staggering 400,000 design proposals for its flagship Ptopia project. The outcome? A whopping 50 player-designed items have been integrated into the game. The mid-year comprehensive design contest, the Ptopia Design Project, remains open, with the 5th Global Design Contest and the inaugural esports co-design contest due to launch by the end of 2023.
Nurturing Talent & Community Building
Recognizing the importance of a thriving community, PUBG Mobile has rolled out other innovative projects. The "Journey to Wonders" creator growth system, the "Coaching of Wonders" Discord community, and an annual awards ceremony to celebrate creators are just a few initiatives on the docket.
PUBG and its great future in esports
PUBG Mobile's consistent and significant investment in its creator scene, as evidenced by the $100M program in 2021 and the recent announcement, reiterates its devotion to nurturing talent, enhancing gameplay experiences, and solidifying its status as a frontrunner in the gaming arena.