One of the most played battle royale games is PUBG Mobile. The mobile version of the famous PUGB game for PCs and consoles was released by Tencent in 2018. Since its launch, the game has accumulated a significant player base.
Now, using the controls when playing on a mobile device can occasionally be a bit confusing. So today, we bring you a guide with all the information you need to play PUBG Mobile with a controller.
PUBG Mobile: Guide to Playing with a Controller
Many users have once asked if playing with a controller with this mobile title is possible. Finally, today we have the answer to that question.
Does PUBG Mobile have support for controllers?
Tencent has not created controller support for PUBG Mobile, unlike CoD Mobile. The fact that the game's developers have not created support for controllers is quite logical.
It is important to remember that not all players in a battle would use a controller, thus creating an unjustified advantage between some players and others. However, this advantage would be for players using controllers as they would have better movements and aim.
However, despite not being supported by the game developers, there is still the option to play with PUBG Mobile controllers. Nevertheless, it will be necessary for users who wish to play PUBG Mobile in this way to purchase a game controller, which is available from Amazon.
These grips allow users to connect their smartphones and manually adjust the HUD to simulate a controller while playing. However, when playing this way, users won't get the full experience; overall, gameplay will improve thanks to a better grip and triggers.
Also, thanks to the triggers, PUBG Mobile users can aim and shoot and have better accuracy. These triggers can be adjusted on the top of the smartphone.
On the other hand, it is important to note that using grips and triggers does not involve user ejection. However, these parts are not allowed in official competitions.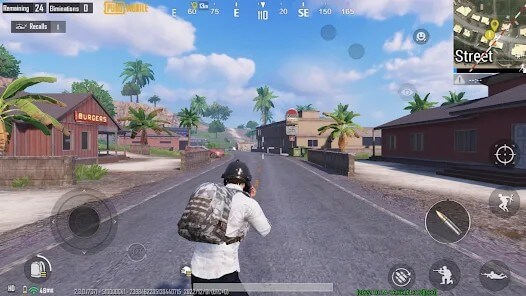 Can PUBG Mobile be played with a mouse and keyboard?
Another question many users ask is whether PUBG Mobile can be played with a keyboard and a mouse. The answer is yes. However, users must use an emulator to play this way.
For users who want to play with a mouse and mouse, the best emulator they can use is Gameloop. Tencent has developed this emulator, so to start playing, it is only necessary to download and install it on the PC.
PUBG Mobile users who play on PC have an obvious advantage over those who play on their mobiles. To solve this unjustified advantage, Tencent allows only players are using a PC in a game.