Unexpectedly, the esports organization called Bacon Time announces that its PUBG Mobile squad will be disintegrated. Bacon Time was already one of the 15 teams collaborating with Tencent to get a permanent spot in the Pro League and Super League. So this news comes as a shock to all fans of the team.
Unfortunately for the Bacon Time players, they only had the opportunity to participate in one season of the PMSLL. For that season, the tournament had a prize pool of $250k and was crowned champion by Alter Ego, a team from Indonesia.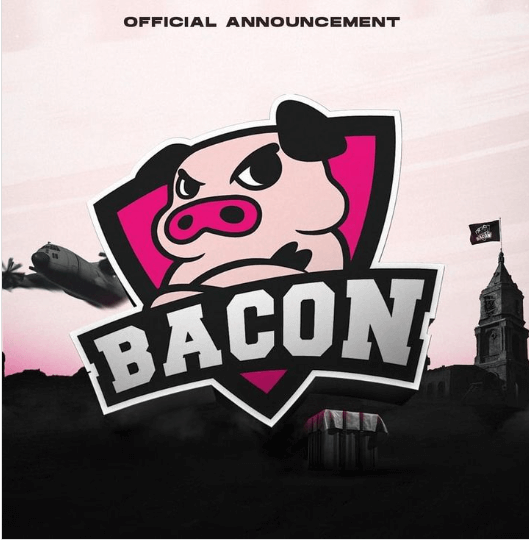 All about the Bacon Time team
Almost everyone on the squad representing Bacon Time on the PUBG Mobile competitive scene has been part of the organization for a considerable time. They have formed solid foundations as a team with great in-game chemistry thanks to this time together.
Bacon Time Squad
The players who were part of Bacon Time's PUBG Mobiles squad were the following athletes:
Ananda "AumStyle" Wichaiphin
Phanuwat "9Noizz" Thanaratsutthikul
Oatsawayut "ICEs" Aueafueaphan
Theethat "3Touch" Kladkaew
Apisak "ShirtyS" Laksanasuwan
Bacon Time's track record in the PUBG Mobile competitive scene
Bacon Time they had entered PUBG Mobile esports in 2021 when the organization acquired the former template representing the jersey of the popular RRQ Athena team. This template gave Bacon Time a fantastic start in the PUBG Mobile competitive scene. The team placed fourth in their first major event, PMPL: Thailand Season 3.
Then, in 2022 the team proved their consistency and improvement in the game. That year, Bacon Time, the team took second place in the spring season and third place in the winter. The team managed to secure their place in the PUBG Mobile World Championship; this was possible thanks to their performance in the two regional competitions in which they had participated. However, during the World Championship, Bacon Time failed to meet the objectives, and their performance was not outstanding.
However, for Bacon Time, the beginning of 2023 was excellent, where the team achieved third place in Thailand's Pro League of the spring season.
After that good performance, the team collaborated with Tencent and participation in the first edition of PMSL Sprint. In this tournament, Bacon Time, they performed excellently during the first two weeks. After that, however, things did not go well for the team, and they dropped to sixth place.
After that, the team could not improve their performance, so getting better positions was impossible. Instead, the team got worse and was in the ninth position. So as a consequence of their poor performance, the team could not be accepted into the 2023 PMWI.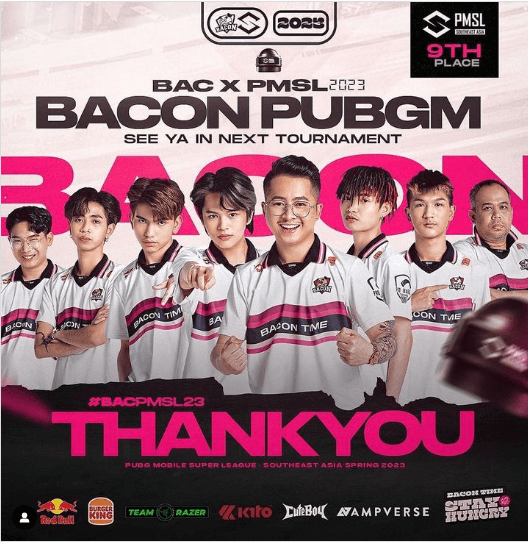 At the moment, it is unknown if the organization has plans to return next season. But the team's fans wish they come back strong and show their great game.