The Worlds 2023 Swiss stage is set to provide League of Legends esports enthusiasts with some adrenaline-pumping matchups. A new format promises to deliver intense competition where every game matters. As fans eagerly anticipate the battles, three matchups stand out, poised to define the tournament's rhythm.
Dplus KIA vs. G2 Esports: An Epic Rivalry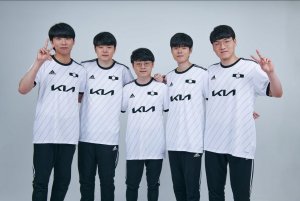 Dplus KIA and G2 Esports have cultivated one of the most electric rivalries in professional League history. Their contests trace back to 2019, with a close tally of 10 games. Dplus, the former DAMWON Gaming/DWG KIA, has a slight edge, leading six to four in their head-to-head matchups.
Historical Significance: These two powerhouses have clashed at four of the last five World Championships.
Legacy Players: While only three original warriors – Canyon, ShowMaker, and Caps – remain, their presence underscores the consistency of both teams.
The Stakes: G2's quest to assert Western dominance hinges on overcoming Dplus KIA. A victory on day one could resonate throughout the tournament.
Cloud9 vs. MAD Lions: Unsettled Scores
Cloud9 and MAD Lions have often been at the same international tournaments but have expertly avoided clashing—until now. After a hiatus of over two years, they're set to lock horns.
Historical Track Record: MAD Lions holds a 2-6 record against NA teams. Their recent nine-game international losing streak, starting from the last year's World Championship, further intensifies the upcoming clash.
EU/NA Dynamics: Any EU vs. NA game naturally intrigues. Given MAD Lions' track record, especially against NA teams, this face-off gains added significance.
Bilibili Gaming vs. KT Rolster: Dark Horses Collide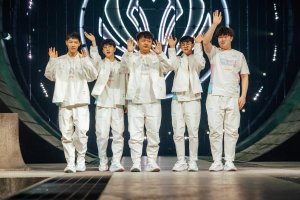 Two of the most underestimated yet competent teams, Bilibili Gaming and KT Rolster, are set to square off on day one. While others may grab more headlines, the outcome here could be a bellwether.
Past Achievements: Bilibili nearly clinched an international win earlier this year. Meanwhile, KT Rolster was on the brink of a flawless LCK regular split.
Tournament Implications: While not considered the elites of their regions, both have the potential to shake up the Worlds' dynamics.
Worlds Open to Surprises
The League of Legends Worlds 2023 Swiss stage promises thrilling confrontations, with these three matchups arguably taking center stage. As the teams strategize and prepare, fans should brace themselves for unforgettable moments that will undoubtedly shape the tournament's narrative.