In the ever-evolving world of competitive gaming, Nintendo's recent move in Japan has sparked significant discussions amongst players and tournament organizers. The gaming giant's latest guidelines for official tournaments in Japan have left many in the competitive community displeased and seeking clarifications.
Nintendo's New Tournament Rules
What Do They Entail?
Nintendo's newly released guidelines for official tournaments have delineated specific criteria for small events. These include:
Limitations for online tournaments to 300 participants.
A cap of 200 participants for offline events.
Prohibiting monetary prizes for winners.
Restriction against the use of sponsorships.
The tournament must clearly state that it is not affiliated with Nintendo.
The organizer cannot gain any financial benefit from the event.
The focal point of these rules is the Japanese territory and only for tournaments organized by individuals.
Why the Outcry?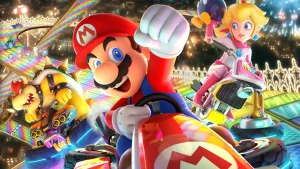 The gaming community, especially competitive Nintendo players, has expressed its dissatisfaction. The primary bone of contention is the perceived financial constraints these rules impose. With restrictions on monetary prizes and sponsorships, many see it as a move that might stifle the grassroots competitive scene, which often relies on these elements for sustenance.
However, part of the backlash might stem from misunderstandings in translating these new regulations. Nintendo emphasizes that these guidelines are strictly for non-profit, individual-organized tournaments. Organizational events still operate under the company's standard policies.
The Implications for the Future
Possible Expansion to Other Territories
While currently exclusive to Japan, there's a looming question: will these rules be applied globally? International tournament organizers and players are closely monitoring the situation, as an expansion of these guidelines might significantly reshape the competitive landscape.
Impact on Popular Nintendo Tournaments
Prominent games like Splatoon, Smash Bros, and Mario Kart enjoy a vast competitive scene. The new regulations might influence the frequency, scale, and prize pools of these tournaments, especially those organized at a grassroots level.
Economic Distribution among Participants
An intriguing aspect of these guidelines is the stipulation that any potential profits generated by a tournament should be evenly distributed among participants who've paid an entry fee. This move might change the dynamics of prize distribution and could influence how tournaments are marketed and organized.
Listen to the Community
Nintendo's latest guidelines have undoubtedly ruffled feathers in the competitive gaming community. While some of the discontent might stem from misunderstandings, there are genuine concerns regarding the future of grassroots tournaments. As with any change, it's essential to stay informed, adapt, and find innovative solutions to navigate the new landscape.
Nintendo, as a market leader, should also consider open dialogues with the community to address concerns and possibly refine these guidelines based on constructive feedback.